The Weekend Herald reported nutrition experts had warned a government cost-cutting team that patients could suffer malnutrition under plans for cheaper hospital food. The comments from the hospital dieticians have caused a rethink on the plans, which would reduce the amount of protein in meals, cut back on hot food, use plastic plates, remove small and large portion offerings and use lesser-quality ingredients. Readers shared their experiences.
Nicola Miller-Clendon, Remuera
"This is the meal I was served on ward 61 at Auckland Hospital on July 4. The beef and tomato pasta was tasteless, the potato was dry, the soup was unidentifiable and tasteless and the strawberry pudding was artificially flavoured and overly sweet. The only item I was able to consume was a small box of juice. At least I got crockery .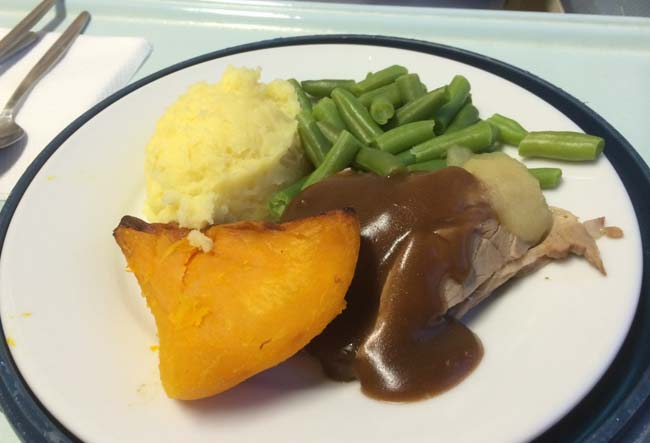 Carol Kendall, Christchurch
"I can't describe precisely what the meals are, but I took photos. I think the first was roast pork with gravy and apple sauce, and a tapioca dessert. [The] second tray contained soup, an amazing, healthy filled roll and a piece of cake. There was always a piece of fruit too. The final meal was a beautiful piece of quiche, filled with veges and a nice sauce on the side [and] a mousse for dessert."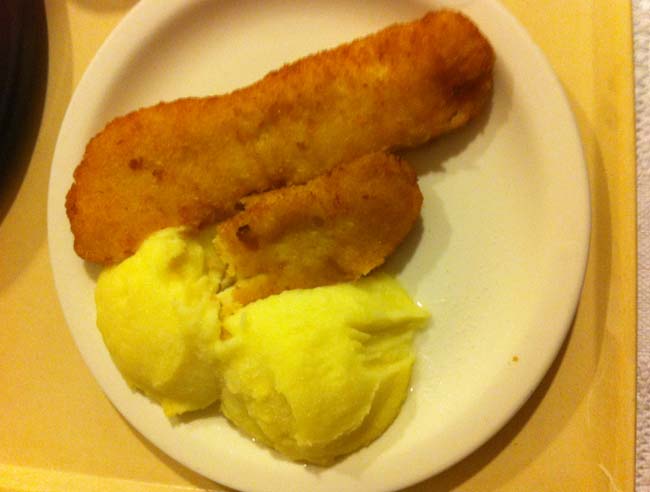 Mother of two, Onehunga
"My dinner on the first night in the Auckland Hospital maternity ward a month ago. It was crumbed fish fillet and mashed potato. It wasn't great but I guess when you're hungry you'll eat anything."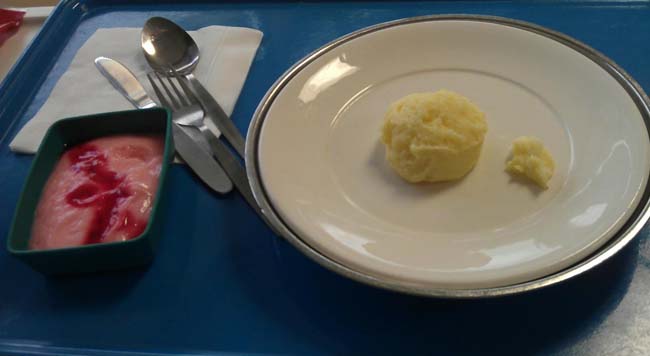 Jeanette Alderson, North Shore
"I was served dinner in North Shore Hospital. As I have dietary restrictions neither meat option that day was suitable for me so I opted for vegetables - what arrived was a spoonful of mashed potato and a bowl of strawberry instant pudding. A complaint to my nurse was met with laughter but no offer of further food."
Read more: Revealed: Warning over hospital food cutbacks