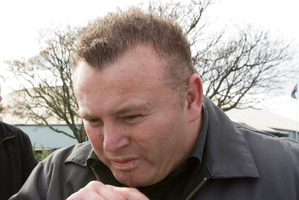 An Auckland school failed to act on concerns raised by two teenage students who felt unsafe around their teacher - six years before he was arrested for sexually grooming one of them and other underage girls.
The lack of records on the employment file of Damian Christopher Gillard at Papatoetoe High School also meant the 2006 complaints were missed by a 2009 police inquiry for similar allegations of which he was later acquitted.
Gillard, the head of the languages department, was eventually convicted of making sexual advances to one of the pupils who complained and six other young girls - after a second police investigation in 2012.
He was sentenced in May to 9 years in prison for a raft of sexual crimes, dating back to 1994 when he was a teacher at Greenmeadows Intermediate in Manurewa.
One of the victims was a 15-year-old student propositioned by Gillard who offered to pay her money for sexual favours in 2006.
"She did make mention of her discomfort to school authorities, but it would seem that no action was taken or the matter was not taken up," said Judge Charles Blackie.
An independent report commissioned by school chairman Ben Taufua found the girl complained to senior staff in 2006 about feeling uncomfortable about their teacher.
But there are no records of the complaint and Peter Gall, the regular principal, was on secondment at another Auckland school so he was not told about it.
The 15-year-old abruptly left the school and the complaint was not followed up.
A few months later, a second girl came forward to say she knew "disgusting things" about Gillard.
She told a senior staff member that the first girl who raised concerns left school because Gillard offered her money for sex - something he was later convicted of.
Again, the complaint did not reach Mr Gall or Mr Taufua.
"We knew in 2006 that things were happening with Gillard and it took more victims and more and more years for this to finally come out.
"I have had sleepless nights over this because there have been other kids who have been affected for their life and I feel guilty because we didn't protect them," the deputy principal told report author Carol Anderson.
Mr Taufua said there had been a communication breakdown.
"I'm really sorry about this. We've failed that student. As the chair, I take full responsibility.
"It stops with me because one of my jobs is to make sure our students are safe."
Read more: Teacher's depravity lost in system