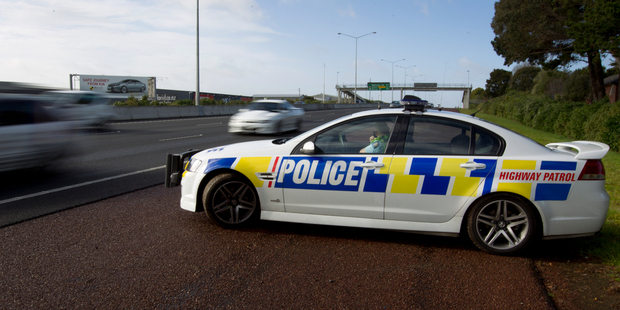 Plunket and police were disappointed to find 22 children aged under 5 not properly restrained in vehicles during a police operation in Auckland yesterday.
A checkpoint set up on Great South Rd in Manukau stopped 141 cars and issued 133 offence notices over four hours.
Inspector Neil Fisher said police found 22 children under the age of 5 who were unrestrained or incorrectly restrained.
"We are shocked to find that parents are willing to make this sort of risk with their child's life.
"Additionally 18 children between the ages of 8 and 15 were unrestrained, and three adults.
"The results we've found make it clear that people are still gambling with their lives, and the lives of their children, on the road. We can't emphasise enough that simply wearing your seatbelt can be the one thing that prevents a tragedy or saves your life."
Plunket's Northern Region car seat service manager Simone Budel was at the checkpoint assisting police and giving information to parents.
She said she wasn't surprised with the number of unrestrained children they came across.
"It's strongly disappointing," she said. "We always hope [the number of unrestrained children] would be lower."
Ms Budel said a number of children were in appropriate seats but were incorrectly fastened, or in seats that were past their expiry date.
"[Parents] put [children] in very thick jackets and then they can't get the harness closed up.
"An expired seat is not the end of the world but it might not perform well in a crash."
She said the numbers seen at the checkpoint were reflective of most parts of Auckland and Northland.
On May 19, 12-week-old Alexandria Navacilla sat unrestrained on her mother's lap and was fatally injured when their car hit a bank near Aria in Waikato.
- APNZ