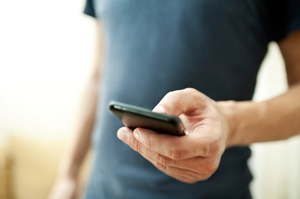 A cleaner who reportedly told her boss she would send someone to him and the visit "wouldn't be nice" if he did not pay her was wrongly fired, the Employment Relations Authority has found.
Wendy Simkin was awarded more than $1000 compensation after her employer Paul Gillespie replied by sending her a text message that said she was not welcome back.
The authority said that text was correctly interpreted by Ms Simkin as her dismissal from New Plymouth-based Clean and Gleam Services.
Read more: Cafe chef awarded $50,000 for unfair dismissal
The dispute between Ms Simkin and Mr Gillespie arose after Mr Gillespie failed to note on his cleaning schedule the name of one of his clients.
His staff either did not notice the omission, or if they did, failed to tell him about it, the ruling said.
The client called the following day to complain the work had not been done.
Mr Gillespie questioned his staff by phone about why nobody had told him about the omission.
Authority member Greg Wood said Mr Gillespie's discussion with Ms Simkin "was not a positive one".
"I accept that both were inclined to use loud and colourful language and that Mr Gillespie was upset with Ms Simkin for not having informed him that the client's name was missing."
Soon after the conversation Ms Simkin discovered that she had not been paid.
Mr Wood said he accepted Mr Gillespie's evidence that in a phone call from Ms Simkin she said that if she did not get paid she would send someone around to visit him, later adding that it "wouldn't be nice".
As a result Mr Gillespie sent Ms Simkin a text that said he wanted nothing to do with her and finished by saying she was not "welcome here ever".
Mr Wood said Ms Simkin may not have been threatening Mr Gillespie but meant her text as "merely an observation", or she may not have been serious about it and the comment was made during the heat of the argument.
Mr Gillespie did not act in a fair or reasonable manner and should have investigated the "threat" before firing Ms Simkin, Mr Wood said.
"While Ms Simkin's actions were unreasonable, they need to be put in the context of someone who expected to be paid and had not been paid, and where Mr Gillespie appeared to be blaming Ms Simkin, at least in part, for what was his error."
He ordered Mr Gillespie pay lost remuneration of $4340 and compensation of $1250.
Mr Gillespie did not want to make a comment about the ruling and Ms Simkin was not immediately available for comment.
Next story: Hotel ordered to pay $80,000 in outstanding wages
- APNZ