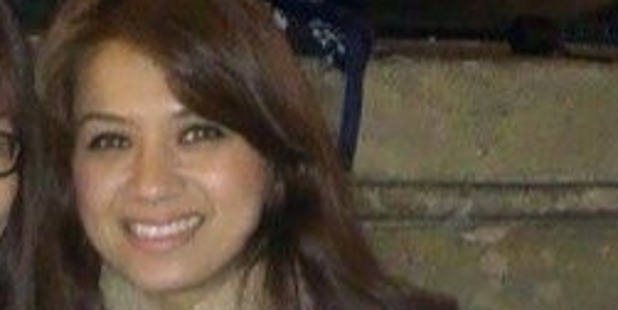 A Malaysia Airlines flight attendant who flew to Auckland a fortnight ago is among those on board the Boeing 777 airliner shot down in Ukraine early yesterday NZ time.
A source confirmed Angeline Premila Rajandaran, 30, had worked on a Kuala Lumpur-Auckland flight this month, and had a two-night layover in the city.
Read also:
• Thugs knew jet wasn't military: expert
• Black humour turns chillingly accurate
• Malaysia PM says route was deemed safe
• US, West leaders delve for facts
Malaysia Airlines flies daily between KL and Auckland, and crew would have a rest period of about three days.
On July 3, Ms Rajandaran posted on her Facebook page, saying she was at the Occidental Belgian Beer Cafe in central Auckland.
"Menu for today ... mussels, mussels and mussels," she wrote.
She also posted several pictures of the green mussel meal she shared with Miyoko Masachika, a fellow crew member.
Just hours after news of the crash, Ms Rajandaran's colleagues, who saw her name on the crew manifest, wrote on her Facebook page asking her to get in touch.
"Angeline! I hope it's not you in the crashed flight! Pls reply!" one post said.
"Come back Angeline Premila we are all waiting for u here ... god Plz safe everyone," said another.
Ms Rajandaran was one of 15 flight crew on Flight MH17.
Another flight attendant, Nur Shazana Mohamed Salleh, 31, was looking forward to celebrating Hari Raya with family in Penang.
Hari Raya falls on July 28 and marks the end of the Islamic fasting month.
Her father, Mohamed Salleh Shamsuddin, 54, told the Malaysian Star newspaper that she said she would be back and had wanted them to wait for her before visiting the graves of their ancestors.
He said the family was still clinging to hope that she might still be alive, and would not accept that she was dead until they saw her body.
She had been with Malaysia Airlines for nine years, her mother, Sharom Ibrahim, 57, said.

The Star reported that pilot Captain Wan Amran Wan Hussin, 50, had intentions of performing the Islamic haj pilgrimage later this year.
A Facebook page, Wan Amran Wan Hussin RIP, has been created in memory of the man who has more than 20 years' experience in piloting Boeing planes.
The family of a 41-year-old steward is also devastated after he made a last-minute decision to board the flight.
The Malaysian Insider reported that Sanjid Singh swapped flights with a colleague to fly on the KL-bound flight on Thursday night.
His father, Jijar Singh, 71, sobbed as he said he was eager to see his only son after the flight.
Anxious messages continue to flood MH17 crew's Facebook pages.
"My fingers crossed, my prayers strong. Waiting to hear from you," one post said.
Other Malaysia Airlines crew also wrote well wishes and prayers for their colleagues on their Facebook walls.
One posted an image that said: "Flight attendants don't die, they just fly higher."