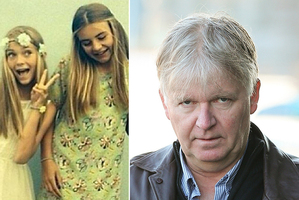 Shane Summerfield is still "miles away" from being able to speak about the crash in which a Dutch driver ran a stop sign and killed his wife and daughter.
Johannes Jacobus Appelman, 52, has admitted causing the deaths of Sally Vanessa Summerfield, 49, her daughter Ella Yasmin Summerfield, 12, and Ella's friend Abi Hone, 12, on Queen's Birthday weekend.
He will be sentenced today at Christchurch District Court.
Read more: Tourist caught speeding before crash
Mr Summerfield is still healing.
The 48-year old dentist suffered broken ribs, a ruptured diaphragm, lacerated spleen and kidney, a left side hemothorax and torn aorta in the horror smash.
Wyn Mossman, Summerfield family spokesman, said his friend and business partner was "miles away" from talking about what happened, and how his life had been turned upside down.
Mr Summerfield was driving the family Volvo from Christchurch to visit friends at Lake Ohau.
Appelman, who had crashed another rental car the night before, was driving a rented Subaru when he went through the stop sign at the Thompsons Track and Somerton Rd intersection near Rakaia at about 100km/h at 3.55pm on May 31.
Both cars ended up in a paddock.
Mrs Summerfield, also known as Sally Rumble, was a front seat passenger and died instantly.
The 12-year old girls were backseat passengers and also killed on impact.
Appelman's lawyer Phil Shamy said in court that the crash is "simply a blank" for his client.
When he pleaded guilty to three counts of careless use of a vehicle causing death and one charge of careless use of a vehicle causing injury last month, Mr Shamy said he accepted responsibility.
Watch: Triple fatal crash in Canterbury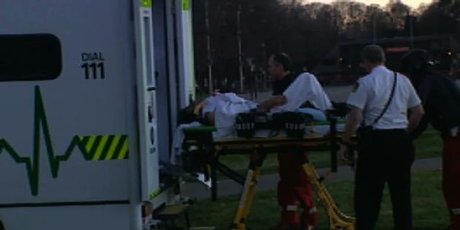 The court heard that Appelman wanted to meet the Hone and Summerfield families if and when they would ever be ready.
He had not yet touched base with either families, on the advice of his lawyer.
Mr Shamy said his client was "a man of substance" who has "clearly accepted he was in the wrong".
What happened that day was a moment of inattention which has had "remarkably tragic"consequences, the lawyer told the court.
Mr Appelman, who has been in the country since the crash, will be sentenced at Christchurch District Court at 2.15pm today.
- APNZ