Helping Bali's poorest orphans was not on Janine Hall's high-flying corporate career plan while she worked with international brands like Top Shop, Selfridges and Air New Zealand.
The New Zealand-born 40-year-old started life as an orphan herself, spending six months in an Auckland foster home before she was taken in by her adoptive parents.
A "birthplace lottery" win of growing up in New Zealand was a key factor in her decision to set up the Creating Futures Foundation.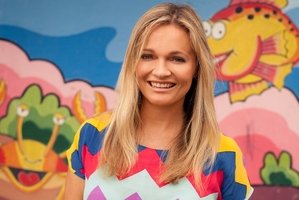 "I had so many opportunities afforded me like a wonderful education and spending nearly every weekend at our family bach, so it struck a chord in my heart when I came to Bali and saw the bleak future of orphans here and the fact that 80 per cent actually had parents," she said.
The charity is based on ideas of empowering children through yoga, meditation and a three-day intensive outdoor camp in the jungle.
Professional counsellors and university-trained teachers build self-awareness and confidence in an effort to overcome the orphans' feelings of abandonment and anxiety.
Ms Hall believes once these issues are dealt with it becomes a lot easier to teach essential skills and English to get work in Bali's largely tourism-based economy.
Her mission is to transform the course of their lives "through enabling them to see hope, to believe in themselves, to dream and to act on these dreams".
Most of the orphanages the foundation works with are very poor, so learning equipment like projectors, videos, books and white boards is also provided.
Many of the yoga and surf lessons in the orphan programme mirror what Ms Hall teaches to high-end corporate clients in her successful luxury retreats for women.