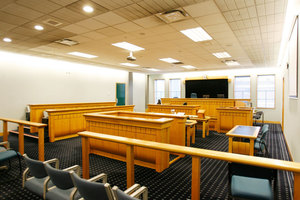 An Auckland lawyer has been suspended for nine months for certifying a separation agreement, when he knew the woman was being forced by her husband to sign.
Heval Hylan was found guilty of misconduct and suspended by the New Zealand Lawyers and Conveyancers Disciplinary Tribunal.
The tribunal found Mr Hylan certified a separation agreement which he knew was false, when acting for a woman and her husband who were not separated, and were jointly caring for their children.
The tribunal found that Mr Hylan knew the woman was being forced to sign the agreement by her husband, as it was needed to support a visa application to Immigration New Zealand for a person said to be the husband's girlfriend.
His actions were found to be a significant departure from accepted standards and would be regarded by lawyers of good standing as "disgraceful or dishonourable".
Law Society National Prosecutions Manager Mark Treleaven said Mr Hylan lacked probity and integrity by his conduct in signing the agreement.
"New Zealand lawyers are held to an extremely high standard of professional conduct, and they are expected to maintain the integrity of the legal profession no matter how much pressure is placed upon them."
The tribunal upheld the charge brought forward by the New Zealand Law Society.
- APNZ