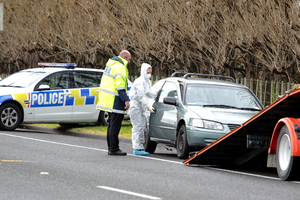 Police are investigating the death of a woman found in a car in Wanganui this morning.
The body of the 46-year-old woman was found in her car on Anzac Pde by a member of the public about 10am, Detective Senior Sergeant Dave Kirby said.
Police believed the car may have been on the road since yesterday.
They were interested in any sightings of a green Toyata Camry either in the area or elsewhere today and yesterday and would like to know how long the car was on Anzac Pde.
For more articles from this region, go to Wanganui Chronicle