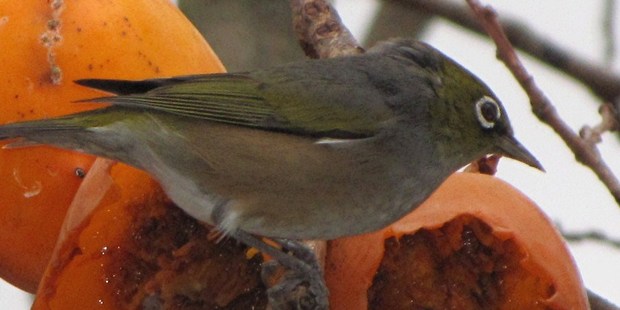 One of the birds most commonly found in gardens around the country has had a "striking" decline, according to a national survey.
The Garden Bird Survey finished last weekend and results coming in were showing sightings of silvereyes were down, research organiser Eric Spurr said.
The survey, for Landare Research, asks people around the country to spend an hour watching and recording the birds they can see in their garden.
Dr Spurr, a biodiversity and conservation researcher for Landcare Research, said the result of an average of just 4.5 silvereyes per garden, compared with 7.5 per garden last year, was "striking".
"Silvereyes have gone up and down. However, this has them coming in at half of what we've previously seen."
He said the small green birds with white colouring around their eyes were often influenced by the weather.
"A number of people have suggested because the early winter has been quite mild they might have not had to come in to gardens to find food," he said.
Disease could also be a factor, he said.
"They do seem to be susceptible to avian pox."
Meanwhile, the house sparrow was the most numerous species counted in gardens.
An average of 11.8 were counted per garden.
Other native species such as tui, kereru and fantails had stayed in reasonably steady numbers, Dr Spurr said.
A lot of surveys reported the sightings of albino or partly albino birds,
Dr Spurr said sightings of albino sparrows, fantails and other birds were "not unheard of" but had been seen a lot this year.
The Garden Bird Survey is the only means of measuring common birds.
"People are often very enthused by birds," Dr Spurr said.
"We get a lot of comments saying 'oh we love doing the survey'. It's a real community activity."
Dr Spurr said last year they received 4000 results to the survey, 3500 from gardens and 500 from other areas such as parks and schools.
He expected to see a similar amount of results this year.
The results were being tallied by volunteers and a complete picture of the birds seen in gardens around the country would be available once complete.
- APNZ