Grieving parents farewell their beloved rugby-playing son, telling him to be a good boy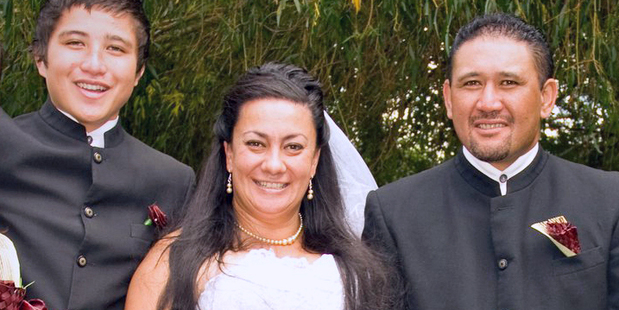 As the parents of Jordan Kemp raced to hospital, they assured themselves the teen couldn't die from a rugby injury.
Step-mum Fiona told dad Aaron "no one has ever died from this, they will deal with the bleed and he'll be okay".
But the knock to the head during a rugby match last Saturday proved fatal, devastating the family.
"When we knew he was going I told him he could go, not to be scared and to be a good boy," Fiona said.
"I was so worried thinking he was always scared of the dark when he was a little boy."
The parents of the talented 17-year-old spoke yesterday for the first time since he died a week ago.
Aaron went yesterday to watch Jordan's Otamatea Hawks team play a match dedicated to his son.
He told the Herald on Sunday that he wanted to "show his support for the players and say it's okay". Fiona watched from the hill where their house overlooks the rugby field.
Jordan suffered a brain bleed after a knock to the head during a match between the Hawks and Old Boys Marist in Whangarei.
At Jordan's tangi, Fiona sat with Jordan's Auckland-based mother Tania Cook and the pair sang together at their boy's graveside.
Tania watched as her son's Otamatea Hawks beat their traditional rivals Hora Hora 31-7 yesterday. She said her grief was very raw but it was heartening to see the outpouring of respect for her son.
"There's so much love here, I'm really grateful," she said.
Cook, 38, who has an older son, Joseph, based in Brisbane, said she had told her children they would get through the difficult time as a family. "I haven't yet had the chance to sit down with my son and my daughters to discuss what direction to take."
Cook said she hoped there would be answers about what had taken her son and some preventive measures come from it.
"To be honest with you, I don't think it should have taken my son to realise something needs to be done," she said. "Whatever the answer is, I do hope we can stop it happening to another family."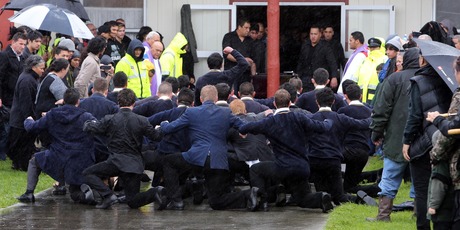 Before yesterday's game, the family pulled out a box of mementos, pored over school reports, newsletters and newspaper clippings about a boy who excelled in sports and academically.
He spoke of studying law and wanted to be a professional rugby player but would get up and do the dishes without being asked.
The clippings tell the story of a leader of kapa haka, dux at primary school, peer tutor and school counsellor.
He had dreamed of going to Auckland Grammar since he was 9 and won a scholarship to make his dream a reality.
As a teenager he spent three years at the school, boarding at Tibbs House. Jordan's popularity was evident at his tangi on Thursday when a large contingent of Grammar boys travelled to pay their respects.
"They loved him there," Fiona said. "When we visited we would walk down the hall and boys would be saying 'Hi Jordy' and shaking his hand. He was admired and looked up to."
Step-mum Fiona came into the family when the triplets were 4 and said she was never made to feel like she didn't belong.
Aaron and Fiona's two sons together, aged 6 and 7, are desperately missing their older brother.
His sisters Michaela and Crishla also live at the family home.
Fiona says the girls shared an amazing bond with their brother. Jordan was fiercely protective of his triplet sisters Michaela and Crishla but was "bossy and cheeky" as well.
The couple are trying hard to focus on the good times spent with Jordan, not the injury.