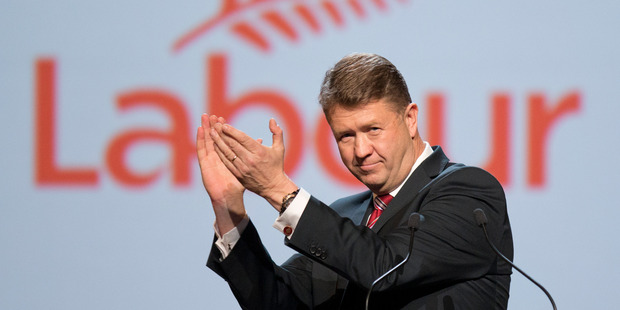 Labour has added to its policy blitz this week with plans to boost the information and communications technology sector including establishing 1200 "digital apprenticeships" and a new support package for small technology startups.
"A Labour Government will support the ICT sector to make New Zealand a tech-savvy nation and put ICT at the heart of our economic upgrade strategy", Labour Leader David Cunliffe said in an announcement on the fringes of the NetHui conference in Auckland today.
Mr Cunliffe said that while apprenticeships were already on offer in the telecommunications, engineering sectors and also for technicians, there was no apprenticeship for "information technology" itself.
The only places where people could currently get a formal qualification in information technology was outside the workplace at a private training enterprise, polytech or university, and there was largely an absence of opportunities to qualify through a mix of study and on the job training.
Labour would establish a "clear career pathway" for people to gain a nationally recognised diploma or certificate qualification in ICT and once that was in place would fund 400 additional tertiary training places each year for three years to provide the academic component for those qualifications.
"This will help to encourage more people into the industry who were previously put off by the prospect of having to undertake training off job and in their own time, and prefer the option of learning while earning."
Labour says the policy would cost $2.1 million in the first year increasing to $6.3 million by the third year.
A Labour Government would also establish "Garage Grants" - a support package of up to $10,000 available to support entrepreneurs 'in transforming their clever idea into something big".
Along with the cash, which would be available via the Ministry of Business Innovation and Employment, the scheme would also see applicants receive "individual training, mentoring and support from successful entrepreneurs".
Labour says the scheme would cost up to $3.2m over four years.
Other planks of Labour's policy include the establishment of a dedicated Chief Technology Officer who would report directly to the Prime Minister and Cabinet on technology issues.
Labour also says the technology sector will benefit from its plan to offer businesses tax relief through an accelerated depreciation regime and its research and development tax credits.
Science and Innovation Minister Steven Joyce said Labour's plans for the sector were "not up-to-date and poorly thought through".
"They propose grants and accelerated depreciation for start-ups and don't seem to know that those are already happening. They propose a Chief Technology Officer when the Government already has a Chief Information Officer performing a similar role."
He said Labour had "truly missed the mark on ICT skills".
The demand in ICT is primarily for graduate-level software designers and programmers, not in the trades. That's why we're investing nearly $30 million dollars in our ICT grad schools for final year undergraduate and postgraduate training."
Labour would be "far better to endorse that approach," Mr Joyce said.