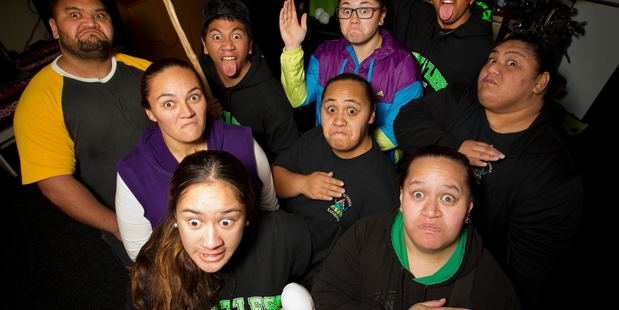 For a group of first time entrants in this year's Kapa Haka Super 12s, there's no place to hide come performance time tomorrow.
Manurewa marae-based group Te Tai Tonga are among the mix at this year's Kapa Haka Super 12s that takes place at the Cloud on Queens Wharf in central Auckland as part of the city's month-long Matariki celebrations.
The competition is a contemporary take of fusion kapa haka with teams of 12 having 12 minutes to perform their bracket of waiata-a-ringa (action song), poi and haka - for the lion's share of $12,000 and other prizes.
For Te Tai Tonga kaitiaki wahine (female leader) Connie Valivaka the song and dance is about "going hard out for 12 minutes and no hiding".
"There really is nowhere to hide up there because the stage is that much smaller and there are so few of you," she said.
The Super 12 allows room for innovations in performance making it less rigid than the more traditional Te Matatini Festival, that has teams of up to 40 people performing more items for 25 minutes.
"You can be a bit more creative with your programme and can use outside instruments whereas with Te Matatini you're allowed a guitar and traditional Maori instruments like taonga puoro and koauau," said Ms Valivaka.
"Some will have a Polynesian theme and use drums or a South American theme where they use maracas. We are looking at an Asian theme and we were thinking of using a gong and fans and things like kung-fu imagery."
She said it's new ground for her group of five men and seven women who have had six weeks of intensive training for their performance.

Date and time: Saturday July 12, 9am-4pm
Venue: The Cloud, Queens Wharf
89 Quay St, Auckland Central, Auckland
Cost: Free