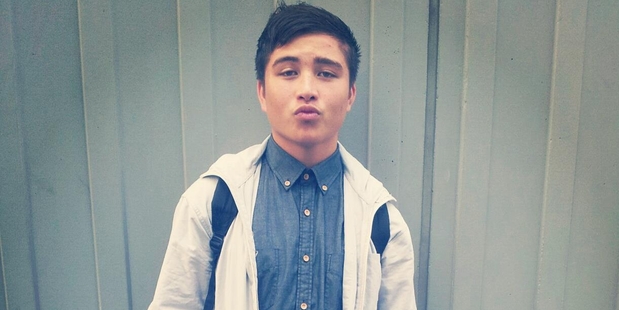 The family of a teenage rugby player who died after suffering a head injury have given his team their blessing to play this weekend.
Jordan Kemp's teammates made the decision to play at an emotionally charged meeting in which tears were shed, it has been revealed.
The 17-year-old will be buried tomorrow, after lying at the Otamatea Marae near Maungaturoto before the tangi.
As Jordan's family and friends gathered to pay their respects, teammates of the Otamatea Hawks hooker voted unanimously to play Saturday's scheduled match against Horohoro in Maungaturoto in his honour.
Team coach Dean Kenny said the players voted to play the match only after receiving the blessing of Jordan's family.
"If they'd said 'no, we don't want you to play', out of respect we would not have played," Mr Kenny said.
"But they came back and said 'Jordan wouldn't want it any other way'. That allowed us to make the decision that we would play this weekend.
"The second thing we wanted to make sure of was that if any player didn't want to play, then the whole team wouldn't play. We didn't want one player to have that guilt of not playing for the team. It was unanimous that as a team every player wanted to play."
Northland rugby union chief executive Jeremy Parkinson said about 60 people including a counsellor, club and union officials, and kaumatua had attended the meeting.
"There was a lot of raw emotion," Mr Parkinson said. "There were a lot of tears. It was pretty healthy.
"One of [the Otamatea players] got up and said 'listen, Jordan passed away doing what he loved and he would want us to play the game'.
"This tragedy hasn't just touched Jordan Kemp and his family, this is about the wider Otamatea rugby and Northland rugby community. It has touched everyone."
Jordan, the triplet brother of Crishla and Michaela and son of Tania Cook and Aaron Kemp, was playing in a senior reserves Whangarei club rugby game on Saturday.
The popular teenager lived in Maungaturoto and had previously attended Auckland Grammar School, where he played for the first XV. He was injured about 15 minutes before the final whistle, and reportedly staggered before falling over. He was then airlifted to Auckland City Hospital.
In February, Northland Rugby implemented a "blue-card" system, giving referees the ability to order concussed players from the field for a minimum of three weeks.
They must consult a doctor before returning to play. Mr Kemp had been blue-carded at the start of the season, had four weeks off and had been cleared five weeks ago.
Big rise in concussions
Concussion-related rugby injuries for teenagers jumped more than 20 per cent in the past four years, ACC figures show.
According to latest available injury figures, nearly 900 active claims relating to concussion were made for rugby union and league players aged between 15 and 19 last year, up 23 per cent on the 2010 total.
A year-on-year breakdown also showed an increase in concussion claim numbers for the age group between 2011 (713) and 2012 (833).
An ACC spokeswoman said the jump was partly related to better reporting of injuries.
Overall ACC figures showed the total number of injury claims for rugby across the codes rose by 7 per cent, from 12,529 in 2009 to 13,431 last year.
- Teuila Fuatai