Individual approach encourages Maori and Pasifika students to excel at chemistry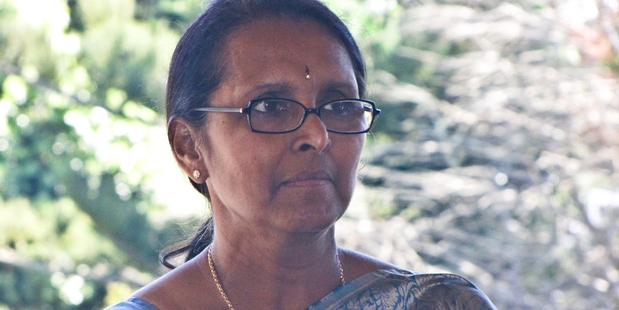 Community Spirit category: When high school teacher Roshni Gounder came down with a sudden illness, many people expected her to give up her job.
But a desire to get her chemistry students achieving to the highest of their abilities pushed her to continue to attend classes - between hospital appointments.
Mrs Gounder, 58, is a chemistry teacher at South Auckland's Otahuhu College. She has been teaching there for 14 years and taught in Fiji for 20 years before that.
Earlier this year she suffered serious health issues and had to take time off as a result.
But she decided to give a couple of classes during the week and extra tutorials before and after school and at the weekend.
"It makes me happy. I was at home one day and I just got up and thought: 'No, I have to go back to school. My kids need me'."
Mrs Gounder's senior chemistry classes are made up mostly of Maori and Pasifika pupils.
They had struggled with the subject, but a more focused and individual teaching approach had pushed students - 90 per cent of whom are now passing.
"That's what motivates me," Mrs Gounder said.
"I keep encouraging them and I tell them that there's money out there and if they want to grab it, if they want to have a good life, they need to give me a paper and a pass."
One of Mrs Gounder's senior classes nominated her for a Pride award. Student Simote Tuifua said pupils respected "Mama G" for not only being a dedicated chemistry teacher, but a mentor in their lives.
"She gives up nearly all her spare time giving morning tutorials, after-school tutorials, Saturday tutorials and even holiday workshops to help every student pass.
"She persevered through this illness to teach us - even coming in between hospital appointments to teach us.
"We all felt the burden when we heard about our Mama G," Simote said.
"We never complain because we know that she wants the best from us. She knows that we can all pass, but it's passing with merit and excellence that she strives for - and that's what we did."
Mrs Gounder, a mother of two, said she hoped to see her students continue to do well after high school.
"I tell them they must go to university and do well for their families. They can see the love there and I'm lucky to have them as my students."