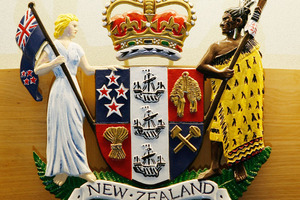 An open-ended sentence of preventive detention is being considered for a teenager who, over a disturbing 24-hour period, raped a 17-year old woman and an 11-year-old girl who was so scared for her life she jumped out of a speeding car to escape him.
The 19-year-old rapist, who has interim name suppression at least until sentencing, was due to be sentenced at Christchurch District Court today.
However, Crown prosecutor Christopher Lange asked for it to be adjourned until next Friday so he can consider new mental health information which has come to light.
Lawyers will then make submissions on whether he should be sentenced at Christchurch District Court, or have it moved to the High Court where he could be sentence to preventive detention.
In New Zealand, preventive detention is an indeterminate life sentence often handed down to violent or sexual offenders who are deemed likely to reoffend if released.
Offenders will only receive parole if they can demonstrate they no longer pose a threat to the community.
Preventive detention has a minimum non-parole period of five years in prison, but the sentencing judge can extend this if they believe that the prisoner's history warrants it.
The man earlier pleaded guilty to charges of kidnapping, threatening to kill, unlawful sexual connection, and rape.
Defence counsel Elizabeth Bulger did not object to the delay.
Judge David Saunders remanded the man in custody until July 11.
The move disappointed a large number of victim's family members and friends who had packed into the courtroom today in anticipation of him being sentenced.
Judge Saunders said he appreciated family concerns over the delay but said sending the case to the High Court was "an important step" for the Crown to consider.
The issue of interim name suppression will be fully argued when he is eventually sentenced.
The two sexual assaults took place over the weekend of October 12 - 13 last year in Christchurch and North Canterbury.
The court earlier heard that the older victim was raped in a car near Pound Rd, at the rear of Christchurch Airport on Saturday night, October 12.
The pair, who police said were known to each other, met outside a bar before he restrained her in the passenger seat and attacked her.
She tried to fight him off, scratching his face, but he overpowered her.
The second attack came after an 11-year-old girl was abducted from a park's playground in rural North Canterbury, about 9.30am the next day.
He drove her to a remote location, threatened her with a knife, and then sexually violated and raped her, a police summary of facts says.
The girl's father later saw them driving. He stopped his vehicle and stood in the middle of the road in an attempt to get the driver to stop, but he sped off.
The girl, fearing for her life, then managed to jump out of the speeding car.
She received scratches to her face and neck, grazes to her body, arms, and legs. She also had a cut to her thumb which happened while trying to evade a knife the teenager thrust at her.
The girl was later found by members of the public on a rural road.
Meanwhile, police soon spotted the man speeding in his car.
After giving chase, the 18-year-old offender's car hit a power pole at about 150km/h, police say.
He was apprehended and treated in hospital before being taken into custody where he has remained since.
- APNZ