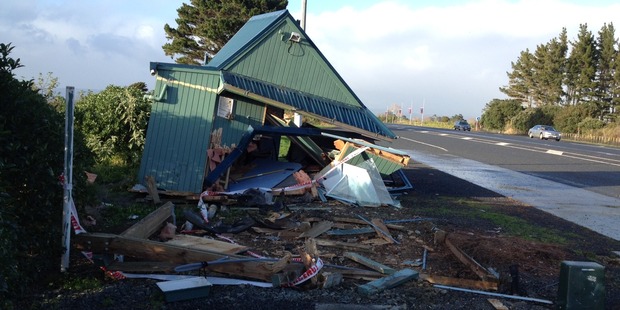 Some stories making headlines across our regions today include: A driver in a speeding car smashes into a police shed near Uretiti, a Wairarapa man wins a national conservation award, and a Tauranga teacher is $20,000 richer.
Police in Uretiti hope it won't be a long wait before a roadside office used by police for weighing trucks is rebuilt after it was smashed off its foundations by a speeding driver in a stolen car.
A hepatitis-infected Rotorua man bit a woman's arm and repeatedly punched and kneed her after she woke him from a nap, a court has heard.
The message from some Hastings canine owners is simple - "there is only one dangerous breed: out-of-control dog control officers".
A national teaching prize worth $20,000 has been presented to a Tauranga teacher.
A Ngati Rangiwewehi chief has been pardoned for one of the most notorious murders in New Zealand colonial history.
Wairarapa man Trevor Thompson has gone from trapping possums with his parents as a youngster to winning a national conservation award.
And, there will be no wearing singlets, or ripped jeans, or having Facebook sessions for two Wanganui girls going to China for 10 days.