Time limit signs give carpark overstayers something to read ... and remember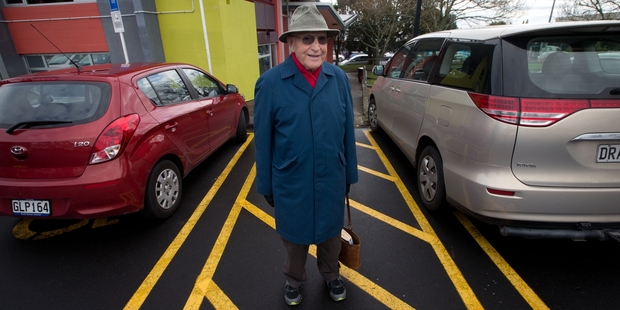 The Auckland Council is planning parking restrictions at library carparks to block all-day parking in the free spaces.
Many library users take advantage of free carparking to go shopping and do other errands, making it difficult for others to visit the libraries.
Under a proposal going before the regional strategy and policy committee tomorrow, parking will remain free, but Auckland Transport will have the power to issue tickets and have cars towed.
Top priorities for enforcement are the libraries at Blockhouse Bay and Takapuna.
Yesterday, 60-minute parking restriction signs and towaway warnings had been placed in the underground carpark at Takapuna library, which is being renovated.
At Blockhouse Bay, library users compete with shoppers and business owners for the 47 carparks behind the library. Thirty-four spaces have a two-hour time limit and 13 have no time limit.
The carpark was full yesterday with little turnover.
Lionel Rogerson was lucky to score a carpark on a weekly visit to the library in the Blockhouse Bay shopping centre.
He supported the idea of restrictions. So did Trudi McKeown, who made a quick dash from a double-parked car to return books.
"We need to have some carparking for the library. Some five-minute parks would be good to drop books off," she said.
Parking at libraries
• Free parking at present
• Council considering time restrictions and enforcement
• Takapuna and Blockhouse libraries top priority
• Parking will remain free