While some were no doubt enjoying a lazy Sunday relaxing, the tough guys and gals were slogging through mud and crawling under sharp obstacles.
The Auckland leg of the Tough Guy and Gal Challenge was held over the weekend at the Woodhill Sands Equestrian Centre in Helensville. Participants ran and waded through one or two laps of the 6km course.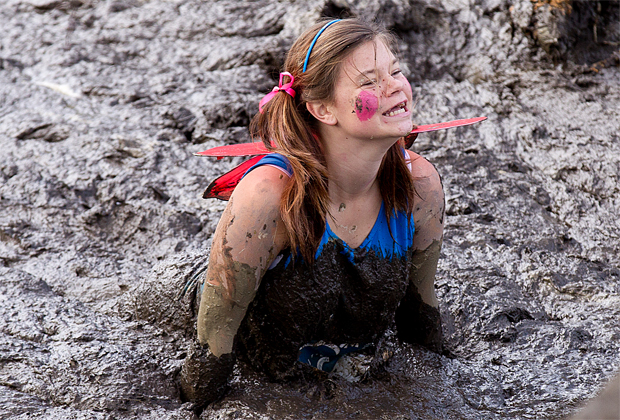 Photo / Dean Purcell
The experience included water trails, crawling under barbed-wire obstacles, swamp crossings, bush trails, equestrian obstacles, a spider-web-net climb, open paddock running, hill climbs and a sand crawl.
The fundraising event for Cure Kids was open to competitors from 13 up.
View images here of the fundraising event for Cure Kids.