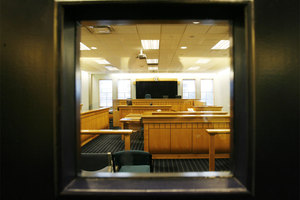 A mother has pleaded guilty to the manslaughter of her young child.
The woman, whose name is suppressed, was charged last year by police following the death of her preschool-age child in October 2012.
In the High Court at Palmerston North today, Justice Ronald Young served the woman her first strike warning under the three strikes law. She was remanded on bail until a sentencing date can be scheduled.
The young woman was visibly upset and supported by family in the public gallery.
For more articles from this region, go to Manawatu Guardian