West Auckland home's wall-less en suite not against the rules, says council manager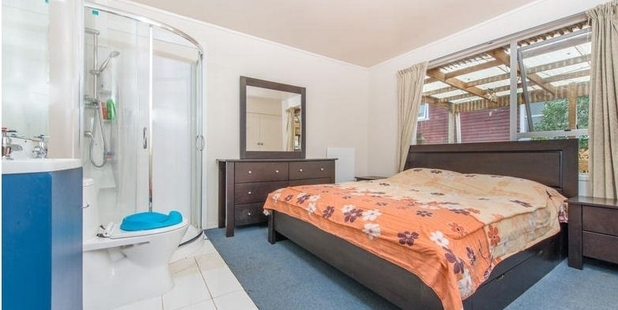 The owners of a house for sale in West Auckland have taken open-plan living to a new level, inserting an "en suite" complete with toilet into a bedroom, with no dividing walls.
Photos of the three-bedroom Ranui home show the view from one of the beds - a toilet, vanity and shower.
The owner, who told the Herald he was a builder, did not want to discuss the house.
Barfoot & Thompson agent Lily Liu, who listed the property, said that when the family bought the house it had a vanity in the room and they added the toilet and shower.
"It was quite unusual when I saw it but they have no problems."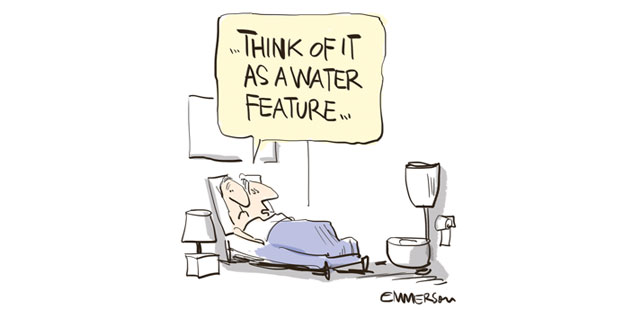 The 90sq m house, which sits on a half share of an 890sq m cross-lease section, has a capital valuation of $290,000 and Ms Liu predicted it would fetch close to $400,000 at auction on July 26.
The listing comes less than three weeks after the Herald flushed out a toilet-in-kitchen studio, and a room with a "summer kitchen" - a crude outside bench with a tin sink and single tap - both available for rent on the North Shore.
The kitchen studio was a furnished bedroom in Anthony Wong and Anita Leung's family home where the en suite also featured a washing machine, fridge, microwave and portable hotplates, directly opposite the toilet - a hygiene hazard.
Auckland Council's building control inspections manager, Tim Weight, said a wall-less en suite was not against the rules.
It could comply with the Building Code depending on whether any additional ventilation had been put in place. The council's compliance team would now investigate.
Registered Master Builders Association chief executive Warwick Quinn said wall-less en suites were "considered very European".
Real Estate Institute chief executive Helen O'Sullivan said she had not seen that presentation of bathroom and bedroom before.
While there was no law requiring a bathroom to be curtained off, "modesty usually suggested it".