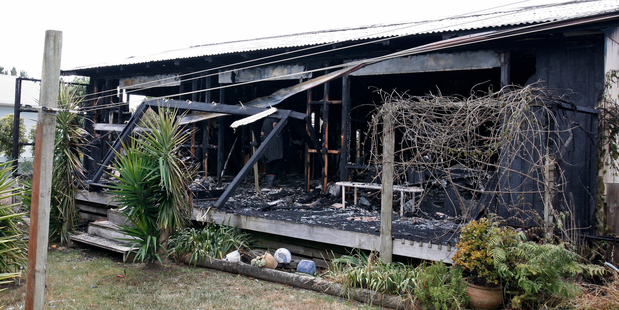 A Whangarei landlord has been sentenced to six months home detention for illegally installing a gas cooker that resulted in the death of a 19-year-old woman.
Lesley Wehi-Jack was killed on Waitangi Day last year when a faulty, leaking gas cooker caused an explosion which engulfed her house in flames.
She died later from her burns.
Peter McLeod had personally installed a gas cooker into the Ruakaka house before renting it to Ms Wehi-Jack in February 2013.
By law, a gas cooker must be installed by a licensed gasfitter.
McLeod pleaded guilty for failing to ensure the safety of the cooker's installation, and was sentenced at the Whangarei District Court today to six months home detention and ordered to pay reparations of $5000.
Energy Safety manager Mark Wogan said Ms Wehi-Jack's death was completely avoidable, and it was Mr McLeod's responsibility to ensure the house was safe to live in.
"Peter McLeod is a registered drainlayer. He knew that the work should have been done by a gasfitter."
Mr Wogan urged landlords and property owners to ensure all gas and electrical installations were perfectly safe, and to always use competent and licensed people to install, check and maintain them.
- APNZ