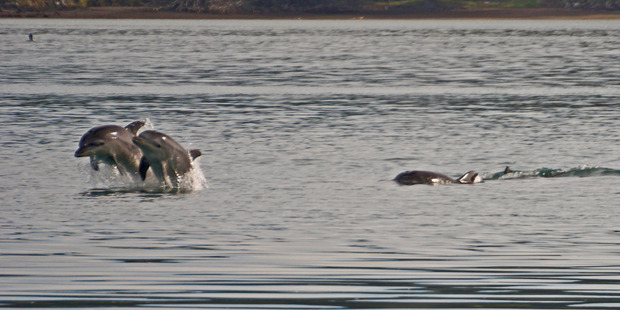 Some stories making headlines across our regions today include: A pod of dolphins performed in the Whangarei harbour and you could become $50,000 richer for recycling in the Bay Of Plenty.
A pod of dolphins in Whangarei Harbour put on an impressive display of aerial manoeuvres, some of which were captured by a keen photographer.
People receiving suspicious telephone calls trying to make medical appointments at their home should call the police, says a Hastings Health Centre director.
A $50,000 fund is up for grabs for anyone who comes up with new ways to help reduce waste in the Bay of Plenty.
Concerns have been raised about the safety of air guns and BB guns following reports of teenagers firing pellets at moving cars around Rotorua.
And, not content with making wooden chairs and bedside tables Masterton's Mr Dalefield has planned ahead and built his own coffin.
Finally, a flying visit to Wanganui has turned into an unexpected lay-over for a Northern Ireland mayor.