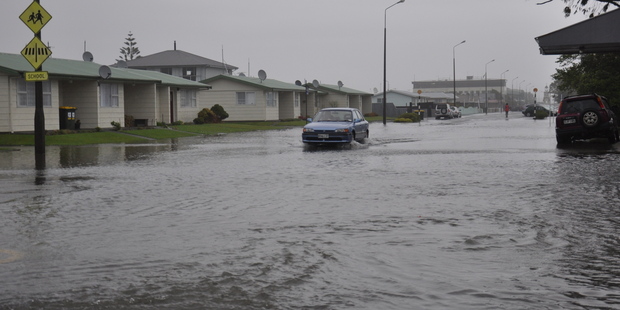 The central North Island is expected to bear the brunt of the storm tonight, as strong winds and heavy rain move up the country.
Some Nelson streets were flooded today and muddy water washed through a number of homes.
Watch a video of the Nelson flooding here: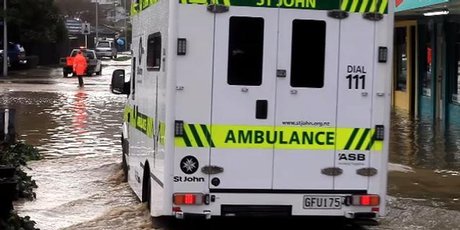 Civil Defence said several families in the Victory area may have to leave their houses for the short-term until surface flooding recedes, and anyone having difficulty getting home tonight should call on families and friends for assistance. If residents need welfare help as a result of the flooding they should call either the Nelson City or Tasman District Councils.
The Civil Defence Centre activated this afternoon by Nelson Tasman Civil Defence Emergency Management in response to the flooding has now been stood down. The flood waters have receded to the point where immediate help is no longer required, Civil Defence said.
Got photos or video of the bad weather? We'd love to see them, email us here.
Wellington was battered today by strong winds, with gusts reaching 90km/h in Kelburn Rain had cleared in the capital by mid-afternoon, a MetService spokesman said.
He said the worst had now passed for the South Island.
Rain warnings were in place for Taranaki, and 100mm of rain was expected in the mountain ranges tonight, especially around the higher slopes.
A severe weather warning was issued for the eastern ranges of Bay of Plenty and northern Gisborne, and those areas could expect 100-150mm of rain between mid-afternoon today and midday tomorrow, MetService said. Rain was also expected for northern and eastern Northland.
Auckland was likely to miss the worst of the storm, although heavy rain was expected this evening.
MetService predicted fog would settle on the city overnight, and said apart from a couple of showers in the afternoon and evening, a mostly dry day could be expected in Auckland tomorrow.
The storm's warm air was not expected to deliver much-needed show to the ski fields.
Some snow was likely on both islands, although no major wintry blast was in the forecast at this stage, apart from a southerly change in the first week of July.
The opening of Whakapapa and Turoa skifields had been put off "until Mother Nature allows" which was expected to be at least a week, according to Mt Ruapehu spokeswoman Annah Dowsett.
WeatherWatch.co.nz head analyst Philip Duncan said it had been a mild month, especially in the North Island.
"However, as we head into July, expect a southerly change which will lower temperatures nationwide."
Winter was about to hit the reset button to bring temperatures back to normal, he said.
- APNZ