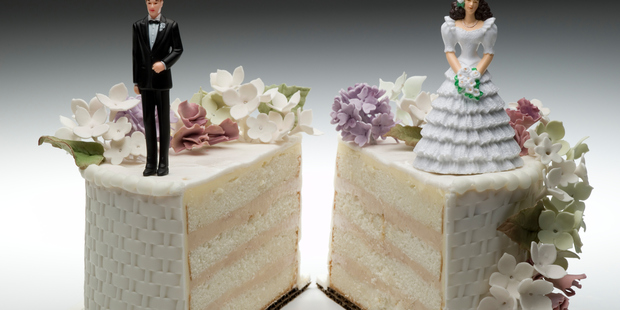 A former priest who moved to Australia where he married twice without first divorcing his New Zealand wife has been found guilty of bigamy.
Alec McIvor Stevenson, 70, married his first wife in New Zealand in 1962, the ACT Magistrates Court heard.
He had three children with her before he walked out on them and moved to Australia in 1970, ABC reports.
Stevenson then married again in 1974 and, after a divorce, married a third woman in 2002 - without telling either woman he was still married, or that he had three children back across the Tasman.
During his trial in Canberra, the former priest with the Liberal Catholic Church which does not enforce celibacy, represented himself and argued his actions were an honest or reasonable mistake.
He trained as a marriage celebrant and performed several weddings, the court heard.
ABC reported that he told the court he thought the the divorce had gone through, and that he was legally a bachelor.
But the prosecution told the court the absence of any divorce papers or divorce proceedings should have alerted Stevenson to the fact he was still married.
Canberra Times reported that Stevenson had even given two of his daughters - each born to different mothers - exactly the same names.
Yesterday magistrate Beth Campbell ruled that Stevenson had "deliberately obfuscated in court" and had chosen to put his past in New Zealand behind him.
"It was unhappy period in his life, he hoped if he ignored it, he would never have to confront it," she said in finding him guilty on two counts of bigamy.
His shady past was uncovered four years ago by Stevenson's second wife who reported him to police.
Stevenson will be sentenced on August 5.
- APNZ