Companies need different strategies as people stay in the workforce for longer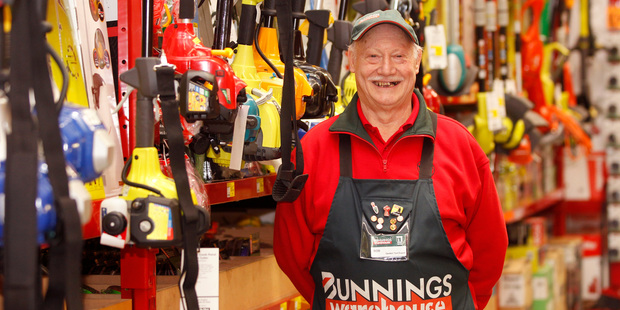 Employers are having to adapt to a workforce ranging from school leavers to baby boomers as people stay working for longer.
The number of people aged over 50 in the workforce rose by almost 19 per cent between 2008 and 2013 and more than 300 per cent since 1986, according to Statistics New Zealand.
Matt Love-Smith, general manager of recruitment agency ManpowerGroup New Zealand, said companies were having to adopt a number of strategies to cater for the multi-generational workforce.
"What we do know is because of the demographic shift and ageing population, there's never been a time where they've had to manage such a broad age group, ranging from baby boomers to Generation Y and Generation X. The one-size-fits-all approach does not work any more."
A policy adviser for the Public Service Association union, Virginia Wilton, said most employers did not realise they needed to cater for mixed ages.
"What is lacking is an organisation's ability to implement some subtle changes.
"For example, we know someone in their early 20s might want to go off on their OE so they have to resign. Why not just give them leave without pay?" she said.
Judith Davey, a senior associate at the Institute for Governance and Policy at Victoria University, said employers were going to have to focus on holding on to their older workers otherwise more people would be leaving the workforce than coming in because of the ageing population.
Optimation general manager Alex Bouma, whose IT firm employs 200 staff aged between 21 and 73 in its Auckland and Wellington offices, said the company relied quite heavily on the older workforce to fill jobs relating to more legacy technologies, which tended to bore younger workers.
Real estate firm Barfoot & Thompson acknowledges staff loyalty by celebrating their 20-year anniversary with a presentation, gift and lunch at a restaurant with the company's senior management and directors.
Barfoot & Thompson chief executive Wendy Alexander said it was something staff looked forward to.
Life experience pays off in workplace
Taking a job at Bunnings at 63 gave Rob Jury a new lease on life.
The now 69-year-old started working for the Mt Roskill branch when it opened seven years ago.
Bunnings New Zealand employs 3500 staff and 30 per cent are aged over 50.
Mr Jury had been at home recovering from a stroke and had not seen any suitable roles to get him back into the workforce until he saw the hardware store was recruiting.
"I thought, 'I want to go to work. I don't want to be home'."
After three interviews where he thought he might be rejected because everyone else looked so much younger, he got the job. He believed his past experience running a lawn mower shop in Manukau helped him secure it.
"They wanted my mouth."
He is the now the power gardening expert at Bunnings Mt Roskill and said he knew his lawn mowers and chainsaws inside out.
Mr Jury works four days a week and said the company was accommodating of older staff, not expecting him to do any heavy lifting because of his health issues. They could also ask for an extra 10-minute break, which his colleagues called the Lipton break - named after the tea brand - if they felt weary late in the afternoon.
Mr Jury will celebrate his 70th birthday in August, but has no plans to retire. "If I could get another five years with my body ... and they are prepared to keep me, I'll be here."
Bunnings NZ human resources manager Justin Newman said the company focused on employing experienced staff and a large number of its personnel were semi-retired or had given up senior management roles in favour of less-high-pressured roles with the store. "We certainly try to recruit a mixed workforce, but we find that our customer feedback is they actually like both the technical knowledge and life experience our older members can offer them."
Keeping staff
How to cater for a mixed-age workforce:
For young workers
• Offer career plans.
• Provide training and mentoring.
• Give incentives to return to the company after their OE.
For older personnel
• Offer flexible working hours.
• Make them feel valued.
• Let them be mentors.