Jetset MPs travel the globe in the lead-up to the election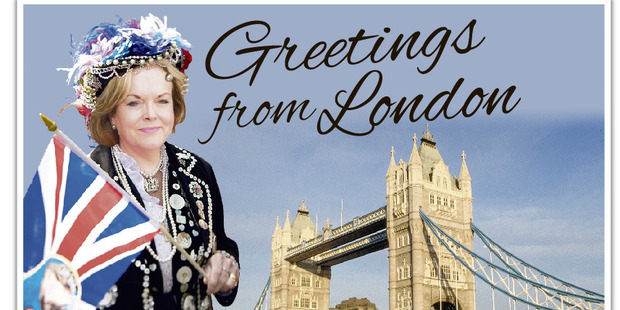 Election, what election? In three months the country goes to the polls. In the meantime, Prime Minister John Key and several leading MPs are out of the country.
Yesterday, Key met golfing buddy and United States President Barack Obama, the culmination of a five-day visit to Washington DC and New York, where New Zealand is bidding for a non-permanent seat on the UN Security Council.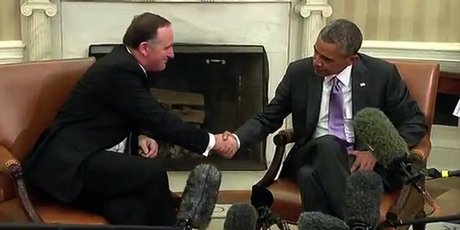 University of Otago politics lecturer Dr Bryce Edwards said the trip held value, but posing for photographs with Obama would be seen by some as cynical vote-collecting. "God knows John Key already has enough photos with Obama."
Foreign Affairs Minister Murray McCully will criss-cross the globe before polling day on September 20. Social Development Minister Paula Bennett and Consumer Affairs Minister Craig Foss popped across the Tasman for short visits last week.
Justice Minister Judith Collins was in London last week for the Global Summit to End Sexual Violence in Conflict, where she made headlines by photobombing super-star couple Brad Pitt and Angelina Jolie.
Edwards said Key's Government would not have objected to scandal-plagued Collins being out of the country. Rumours that McCully could soon win a diplomatic post would leave some cynical about his travels.
But it was retiring Maori Party co-leader Tariana Turia's more than two-week trip this month which could do the most damage, he said. The Whanau Ora Minister's itinerary took in Paris, New York, London and Hawaii for events and meetings related to health, disability, housing and inequality.
"She's probably not doing [co-leader] Te Ururoa Flavell any favours in putting herself in a position where it appears she's taking a last-minute junket before retiring."
Massey University political marketing specialist Professor Claire Robinson said retirement-eve junkets occurred before every election, and the public were so used to it they would probably not punish the Maori Party. "People will just think: 'Snouts in the trough'."
Turia, who returned to New Zealand this week, said she would work on issues related to her portfolios until she retired in September.
"I don't spend my time swanning around the world with my snout in the trough, which I understand was said about me. I have never done that and I resent that implication, given that it's actually quite rare for me to go overseas."
A spokeswoman for Key said his US visit was about jobs, growth and New Zealand's reputation as a good international citizen. Robinson, a former diplomat, said communicating by a phone or computer did not put people in the places where decisions were made - such as the hallways and before and after meetings.
Mayors head out of town
Many local government leaders are also bound for warmer climes.
Auckland mayor Len Brown is staying close to home, as are his counterparts in Hamilton and Tauranga. But city leaders in Wellington, Christchurch and Dunedin are jetting to destinations such as China, Singapore, Poland and Britain.
Wellington mayor Celia Wade-Brown will have an extra-special meeting when she flies to Europe.
Wade-Brown's self-funded trip next month includes meeting her half-sister, Brigitte Rupp, in Austria for the first time. The pair share a father, who was in the Royal Air Force and met Rupp's mother while helping with World War II reconstruction .
"I'm very excited to meet the new part of the family," Wade-Brown, 57, said. "I'm looking forward to giving her a big hug."
It was lovely to find the family tree extended beyond her half-sister to include nieces, nephews and their children, she said.
Wade-Brown will also stop in Singapore, Poland and San Francisco, where her civic duties include a commemoration of the Warsaw Uprising and meetings with expat Kiwis active in American innovation sectors.
First-term Christchurch mayor Lianne Dalziel has also spared the public purse for her sister-city visit to the other Christchurch, in Britain. The cost of an address at a World Bank-related international conference will be met by hosts, but ratepayers will pay for a staff member to go.
Dalziel will pack her bags again in September when she leads a city delegation on a 15-day trip to China.
Dunedin mayor Dave Cull is planning civic visits to sister cities Edinburgh and Otaru, in Japan, expected this winter.