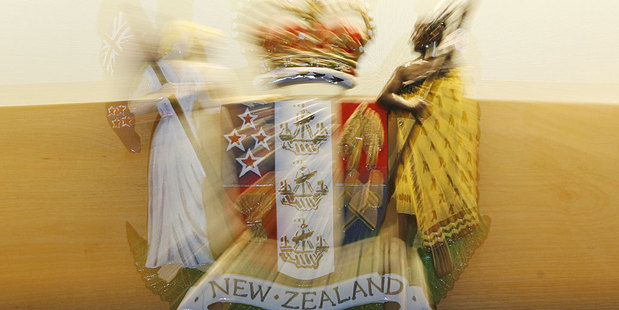 A woman on trial for supplying a 9-year-old boy with alcohol will hear her fate today.
Lucy Snowden finished giving evidence in the Hamilton District Court yesterday where she pleaded not guilty to supplying alcohol to a minor. Judge David Ruth's verdict is expected this morning.
Hamilton men Michael King and Kali Tiloi were also charged after video of the intoxicated boy slurring his words at a skate park sparked public and police anger.
The judge found there was no evidence to show Mr King had been involved with supplying alcohol to the boy. He was discharged without conviction.
Tiloi had earlier pleaded guilty via audio-visual link to the charge of supplying alcohol to a minor. He was fined $750 and ordered to pay court costs of $130. Tiloi was a friend of the boy's father.
The court heard the boy had skated alone to Fairfield skate park on Clarkin Rd and met with a 12-year-old female friend. Tiloi, Mr King and Snowden were sitting under a tree drinking alcohol.
The 9-year-old and his friend went over to the group after recognising one of them as an associate of his father. The boy saw they were drinking cans of bourbon and cola and asked them for one.
The court was played a video recording of the boy's police interview in which he said he had four pre-mixed bourbon and cola drinks as well as pre-mixed shots on the day he was filmed at the skate park.
The boy said he was given the first Cody's bourbon and cola by a woman he identified as Snowden. He said he became drunk and later rode his scooter into a pole, and also spent the evening vomiting.
The January footage of the boy falling about and slurring his words was uploaded to YouTube and went viral, causing outrage in New Zealand and around the world.