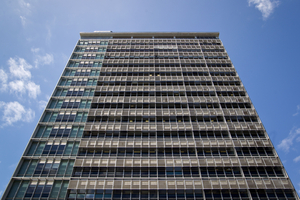 Ratepayers are almost $20,000 out of pocket after a former Auckland Council employee helped herself to the public purse to help out her family and buy items she couldn't otherwise afford.
Manurewa mother of four Eseta Apineru, 36, worked in the council's financial department. An accountant by trade, she had access to customer details and authority to process credit requests.
Between April and October last year, she accessed the council's financial system and dishonestly obtained $24,340.85 by forwarding applications for credit and then paying the money into her own account.
Apineru would then photocopy her team leader's signature of authorisation onto the relevant forms.
"You explained your behaviour simply by saying that you really just wanted things that you couldn't afford," Judge Ema Aitken told Apineru today.
Apineru also said she used the money to help family in New Zealand and overseas, as relatives were asking her for financial help.
She has since lost her job, but the Auckland District Court heard today she was receiving counselling with the council's support.
Earlier this year Apineru admitted a charge of dishonestly accessing a computer system for financial gain. Today she was sentenced to 300 hours' community work and 12 months' supervision and ordered to repay $6000 to the council at $30 a week.
That will take her almost four years to pay off, and will leave council coffers more than $18,000 short.
Defence lawyer Ella Burton told the court that Apineru's offending and loss of income had placed pressure on her family, which had been forced to move into a smaller home.
Her husband was an engineering student by day and had to work nights for money.
Apineru was apologetic for what she had done and felt a sense of shame, Ms Burton said.
An Auckland Council spokesman said as it was an employment matter, Council would consider its options and take the appropriate actions.