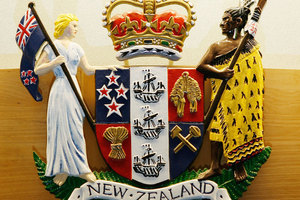 An office worker who stole $1.1 million from a Canterbury family firm to fund a spiralling gambling addiction has lost an appeal against her jail sentence.
Tina Esau, 31, was sentenced at Christchurch District Court in March to four years, three months imprisonment.
She had earlier admitted five representative charges of theft by a person in a special relationship in the long-running scam involving 488 transfers between 2009 and 2013.
Esau, of Christchurch, siphoned a total of $1,142,280 from the company trust account into her own bank account.
The court heard that more than half of the money had been ploughed into poker machines.
The rest of the money had been used for holidays, or blown on herself or her family.
Members of the family-owned company, which has name suppression, gave victim impact statements which talked about a "sense of betrayal".
However, Esau appealed against the sentence.
She argued to the High Court in Christchurch that the stolen money "did not really occasion major financial hardship" to the victims, and that the victim impact statements "speak primarily of a breach of friendship as the greatest harm".
Crown prosecutor Kathy Basire, however, said the appeal had no basis.
Ms Basire emphasised that the transactions involved numbered in the hundreds, and district court judge Brian Callaghan had imposed a sentence well within the range open to him.
Justice David Gendall agreed, pointing to the "huge" number of transactions, and the fact that the offending had extended over a lengthy period with "serious" victim impact statements
"In addition, a substantial breach of trust had occurred, which was over and above that which was implicit in a charge of the kind faced by Ms Esau, given the familial type of relationship that existed between her and her previous employers," Justice Gendall concluded in a judgement released to APNZ.
"I consider that, while the final sentence was a stern one, with a start point at the upper end of the range, it was an entirely appropriate sentence for this offending."
The appeal was dismissed.
- APNZ