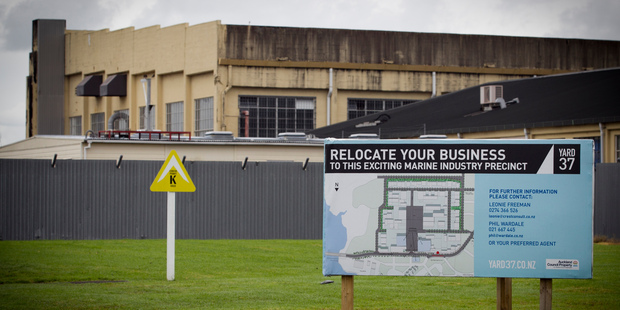 The Auckland Council has deferred a decision to rezone 10ha of marine land at Hobsonville Point for housing.
Today's decision followed a plea from the marine industry and an indication by Alloy Yachts it could move to Hobsonville.
The Auckland development committee was considering a report to rezone 10ha of marine land at Hobsonville for housing.
The council's property agency said there had been no substantive offers by the marine industry since May last year.
At that time the council decided to split a 20ha site between housing and marine uses, subject to the marine industry coming up with three pre sales by 2016.
Mayor Len Brown said there had been a shift from Alloy to take up a site and the council should take some time to consider their interest.
"We need to acknowledge the significant position of the marine sector within the local economy and the technology they bring to bear," he said.
The committee voted for a 12 month extension for discussions to proceed and firm proposals to be received by the end of June next year.
David Glen, representing the marine industry, called on the council to stick to an original timeline of 2016 for pre sales to the industry.
He said the alternative site at Wynyayd Quarter for super yacht build and refits was 3ha and better suited for smaller boats.
Wynyard did not work for super yachts, some of which required 500,000 hours and took three years to build.
Tony Hambrook, of Alloy Yachts, said Yard 37 at Hobsonville was the only vacant, accessible site in the Waitemata Harbour that had deep water access.
"I can't for the life of me understand why we want to put houses on it," he said.
Mr Hambrook said he wanted to move his business with 215 staff from Henderson Creek to a 2.5ha to 3ha site at Hobsonville.
Alloy has still to make an offer the offer, said Auckland Council Properties chief executive David Rankin.
- APNZ