Fundraiser of the Year category: Being accepted by her peers has been something a young Auckland teenager has always wanted.
But helping people - especially those who, like her, have a disability - has been the biggest thing Muskan Devta has striven for throughout her young life.
The 14-year-old, from the North Shore, is the youngest nominee for a Pride of New Zealand Award so far. She has been nominated for her work fundraising for charities and groups including the Starship children's hospital.
Watch: Pride of New Zealand Awards 2014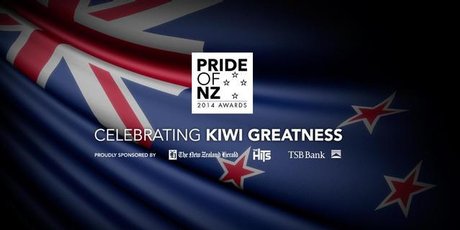 Muskan, a student at Westlake Girls' High, was born with a condition called partial hemiplegia, which left the right side of her body paralysed.
She was also born with a hole in her heart, weak eyesight and underdeveloped lungs.
For the past few years, Muskan - an avid reader and writer - has been writing stories about her life and how her disability has affected her.
One day, she decided to put those stories together in an autobiography called I Dream.
"The story's all about her journey," mother Jaimini Devta said. "She said to me one day, 'Mum, I have the choice. I can sit down and curse myself about having this disability, or I can do something good about it'."
The family had Muskan's autobiography published and spent the next few months selling as many books as they could, to raise funds for the Starship - where she had corrective surgery last year. Muskan raised $2500 for the hospital.
She is working to sell more books to raise money for another charitable group, the Breakfast Club, which helps to provide food for youngsters at low-decile schools.
Pride of NZ Awards
The awards recognise ordinary Kiwis doing big things in their communities.
Anyone can make a nomination for any of the six categories, which honour bravery and heroism, community spirit, environmental leaders, emergency heroes and fundraisers. Visit prideofnzawards.co.nz. Nominations close on Sunday.
Nominations close on June 15.