Wheelchair no barrier for nominee whose work spurs young people to achieve more.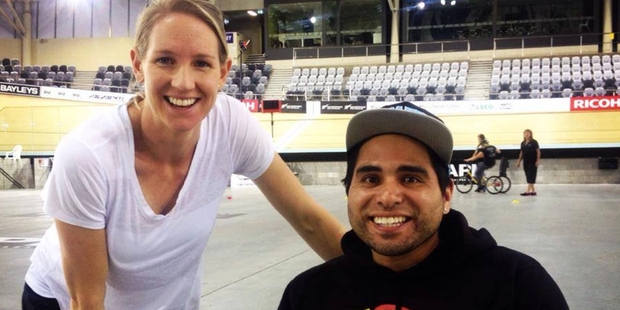 Maioro Barton
Community Spirit category: Being in a wheelchair hasn't stopped a Cambridge man from pushing his limits and helping other young people with a disability do the same.
Maioro Barton, 27, was born with spina bifida and has been in a wheelchair most of his life.
"There's a quote that I live by every day: 'Dwell less on the disability and focus more on the possibilities'," he said. "My goal is to get young people with disabilities into sport. To me, it is very rewarding seeing them participating in sports and seeing the benefits that participating in sports has - like building friendships, achieving personal goals, weight loss, positive outlooks on life."
Mr Barton works at Sport Waikato and is the co-ordinator for an after-school programme that helps young people with intellectual, physical and sensory disabilities.
He bases his programmes around a number of sports, including hockey, athletics and basketball, as well as dance.
But it is wheelchair basketball that has always been a favourite for Mr Barton, who in 2001 at the age of 14 became the youngest member of the NZ under-20 wheelchair basketball team.
Mr Barton was nominated for a Pride award by Angela Karu, whose 16-year-old son CJ Takiari takes part in wheelchair basketball.
CJ had to have a partial amputation to his left foot after being in an accident in 2011.
Ms Karu said her son had started to accept that he may not be able to play sport again.
But having been contacted by Mr Barton, CJ has been able to continue with his passion.
"Maioro has been such a wonderful role model for CJ that he now finds that he can help others interested in the sport, too."
- Vaimoana Tapaleao
Pride of NZ Awards
The awards recognise ordinary Kiwis doing big things in their communities. Anyone can nominate someone for one of the six categories, which honour bravery and heroism, community spirit, environmental leaders, emergency heroes and fundraisers. Visit prideofnzawards.co.nz. Nominations close on June 15.