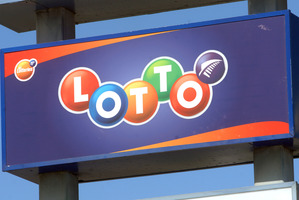 The two winners of one of the largest ever Lotto jackpot are yet to come forward to claim their prizes.
Two people became overnight millionaires after sharing the spoils this weekend.
The Powerball prize of $26.4 million was won by two players -- from Kumeu and Hastings -- each with $13.2m to claim.
The winning tickets were sold at Kumeu Four Square and PAK'n'SAVE Hastings.
Lotto said neither of the winners had yet claimed their prize, but it was normal for people winning major prizes to take their time.
"Some people do freak out a bit," said Lotto customer service representative Peter Durcan.
"You probably want to keep it under wraps, and keep it as quiet as possible so it's more discreet."
A prize can be claimed through a retailer, or at the head office.
Mr Durcan said some people preferred to travel to Lotto's head office in Auckland to claim the prize.
Once that happens, the system for the tickets locks down, and the money is transferred to the winner within 7-10 working days, he said.
A winning ticket can be claimed within one year of the purchase date.
Lotto said it was the third time this year that a top Powerball prize had been won.
In February, an Aucklander took home $26.2m, and in March a Christchurch player won $5m.
Anyone who bought their ticket from either of the two stores is advised to write their name on the back of the ticket and check online for the winning numbers.
Winners can phone Lotto on 0800 695 6886 to find out how to claim their prize.
- APNZ