Improvements in education of visiting drivers and better roads would benefit everyone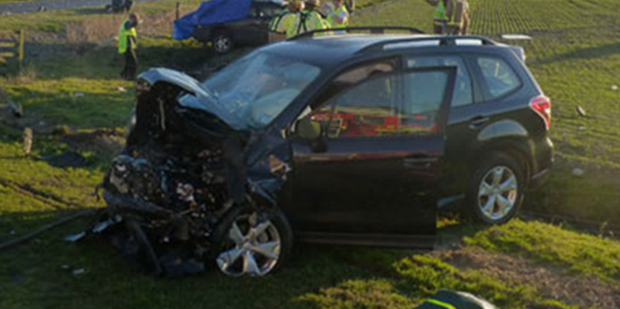 The involvement of cars driven by tourists in accidents that led to the death of four people over Queen's Birthday Weekend has prompted calls to improve the way they drive. Knee-jerk responses are normal in such a tragic situation, and Clive Matthew-Wilson, of the Dog and Lemon car review guide, obliged. He suggested a ban on travellers renting cars until they had passed an online driving test.
A little reflection would suggest that is as impractical as it is drastic. Nonetheless, it would be facile to say there is not a problem and that nothing needs to be done.
The Prime Minister is not saying that, but his observation that the accident rate per capita of tourists and New Zealanders is about the same plays down the issue too much. If fewer than 2 per cent of fatal crashes involve foreign drivers, it is equally relevant that that figure rises to about 25 per cent in some popular tourist areas, such as Queenstown.
Further, the percentage of crashes involving drivers with overseas licences has increased over the past few years.
There has been no reduction to match that of the declining national toll. An increase might well be expected with rising tourist numbers and the popularity of self-drive holidays. But that, in itself, is indicative of a problem that should be addressed.
Unfortunately, there is no easy answer. That of Mr Matthew-Wilson can, however, be discounted. New Zealand has signed a United Nations convention that allows drivers holding a valid driver's licence from any signatory country to drive in any other signatory country for up to a year. If this country breached that, there would be penalties for New Zealanders wanting to drive overseas. For a nation of travellers, that would be too great a price to pay.
The Automobile Association says more work needs to be done to analyse tourists' crashes.
This would reveal if there were specific problems in foreigners' understanding of our roads. One thing which would surely emerge is only so much can be done. That is because in dangerous and instantaneous situations, instinct will usually take over.
When drivers have been accustomed to much different rules and much different conditions for many years, that can prove fatal.
Nevertheless, we should attempt to prepare tourists for driving on our roads as far as possible.
Useful things are being done. Rental car companies and some airlines are seeking to improve driver education. Tourism New Zealand and Air New Zealand have, for example, joined forces to deliver an in-flight driver safety video on flights from China. The Chinese consulate is also producing a tips pamphlet.
Longer term, the experience of Ireland is instructive. Once, it had a significant problem with many Americans struggling to keep to the left and navigate its many narrow roads safely. A large investment in roading infrastructure helped to reduce the problems for tourists. In this country, it helps that the Government's 2010-2020 Safer Journeys strategy has roading improvements as a core aim.
Part of that should be more extensive sealing of the shoulders of roads, decreasing the risk of drivers losing control on gravel verges.
John Key is right that changes are not needed to laws or testing requirements. But improvements in both the education of tourists and the country's roads are warranted. All road-users stand to benefit.