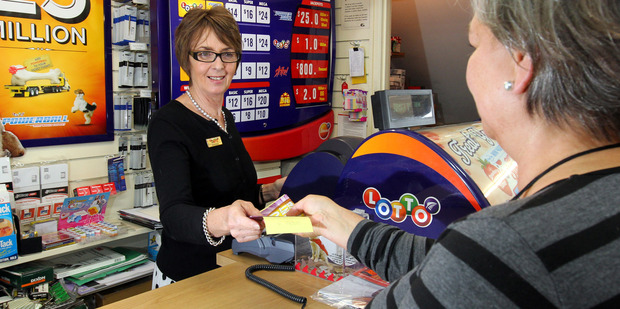 Choose your own numbers or leave it to the machine? With a cool $25 million up for grabs this weekend Lotto players can be forgiven for pausing over each step.
If the Powerball jackpot is won by a single person tonight, it will be the seventh largest prize won by an individual since Lotto began.
Those desperate for patterns might look to a survey of big winners in 2012 which found more than 70 per cent had won with a dip ticket, which contains numbers randomly generated by the Lotto gaming system.
However, Lotto spokeswoman Kirsten Robinson said that while some people had their own superstitions, those taking a more scientific approach to winning need not agonise over their choices. "Due to the entirely random nature of lottery games, there are no strategies that can increase a player's chances of winning — every ticket purchased has exactly the same odds of winning."
Ticket sale statistics show most Kiwis are happy to leave the choice of their numbers to the machine — 59 per cent of Lotto, Strike and Powerball tickets sold in the past 12 months were Dips.
If the big prize is claimed tonight it will be the third time Powerball has been won this year. In February an Auckland man took home $26.2 million, and a Christchurch resident won $5 million the following month.
While each person buying a ticket for tonight's draw will have some idea of how they would spend $25 million, a list of Lotto's biggest winners ever shows how they approached the task.
A family syndicate called Irish Luck have bought two ambulances for a local hospital after pulling in $36.7 million on a Big Wednesday ticket in 2009.
A young man in his 20s won $27 million in 2012 but didn't want to spend a cent on power bills — he planned to build an eco-friendly house and live off the grid. Remember to check your ticket — five years ago an Auckland couple left a ticket worth $22.4 million in their glove box for two days before claiming the prize.