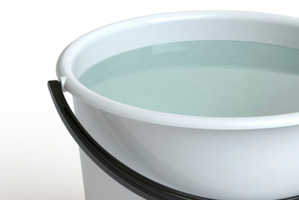 An early childhood centre manager who was fired from her job after allegations of professional misconduct, including throwing a bucket of water in a child's face, was unfairly dismissed.
Margaret Murray was employed by Central North Island Early Education Services Trust (CNI) to manage the Matata Early Learning Centre from September 2009.
In April 2012 she was dismissed from her position on the grounds of professional misconduct, after staff at the centre had reported concerns about her.
Centre assistant manager, Lucy Rust, said Ms Murray had thrown a bucket of water in the face of a child, roughly cleaned a wound on a child's toe and yelled in the face Ms Murray's son, who attended the centre.
CNI's chief executive officer Jan Ballantyne told Ms Murray about the allegations and dismissed her in April 2012.
Rachel Larmer for the Employment Relations Authority found the trust had "let itself down" by not investigating the allegations fully.
Interviews with staff members weren't fully noted down and "appropriate basic inquiries were not made".
Ms Rust and Ms Murray had recently had a falling out, which CNI should have taken in to consideration, she said.
"I have formed the view that it is more likely than not that the various complaints Ms Rust made in her emails to management appear to have been accepted at face value.
"The sort of testing I expect a fair and reasonable employer to have engaged in after receiving Ms Rust's complaints did not occur," Ms Larmer said.
The ERA found the trust could not adequately prove Ms Murray was guilty of professional misconduct.
Ms Murray told the ERA that she was abused in public about the alleged circumstances around her dismissal. She said she was so humiliated and distressed by it she moved from Matata to Australia.
CNI was ordered to pay the difference of pay between Ms Murray's role and her new job, as well as $8,000 for distress suffered.
Ms Ballantyne told APNZ she was disappointed with the outcome of the decision, and was seeking legal advice on how to proceed.
"Regardless of the outcome we will always keep children at the centre of what we do and continue to work to do that."
- APNZ