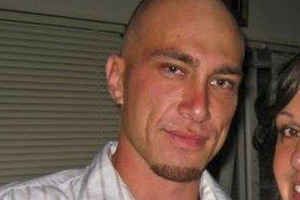 Emergency services could have cut free a south Auckland man trapped in his car in about an hour if power lines entangling the wreckage weren't live, a coroner has heard.
Experienced Mt Wellington senior fire station officer Robin Ness told the inquest into the death of Raymond Tuporo, held in Auckland today, firefighters would have taken between 40 and 60 minutes to cut him free.
In the early hours of September 2, 2012, Mr Tuporo, a 26-year-old father, drove into a power pole on Neilson St, Onehunga.
Mr Tuporo had been drinking and was estimated by police to have been travelling about 120km/h in a 50km/h zone.
Emergency services were called to the scene about 2.30am and police, fire and ambulance officers have told the inquest Mr Tuporo was still alive and making groaning noises for some time.
But because his car was surrounded by live power lines, emergency workers couldn't reach him.
It took more than two hours for contractors to isolate the lines around Mr Tuporo's car and then another two hours for him to be cut free from the wreckage.
But Mr Ness said Mr Tuporo was confirmed dead as soon as the power was turned off.
When Mr Ness arrived at the scene he noticed a high-voltage power cable on top of Mr Tuporo's car. In his long career, it was the first time he had seen this.
"We weren't going to commence until the power was isolated," he said.
Even once contractors said the power cable was no longer live, Mr Ness said he asked them, and not firefighters, to cut it.
"I wasn't about to ask one of my crew members to pick up the shears and cut the power cable on the word of someone I didn't know."
When questioned by power company Vector's lawyer, Mr Ness said in this situation he thought it was too risky for fire fighters to use a wooden pole to remove the lines, as was sometimes the practice.
"It's a judgement call made on the spot at the time."
After the first day of the inquest yesterday, Mr Tuporo's mother Glenda Olsen said: "Somebody has to be held accountable ... I want to see justice for my son."
The inquest, before Coroner Morag McDowell, will resume on a date yet to be set.
- APNZ