Tourist blamed for smash that killed Abi Hone and two others in Canterbury is a victim too, say Abi's relatives.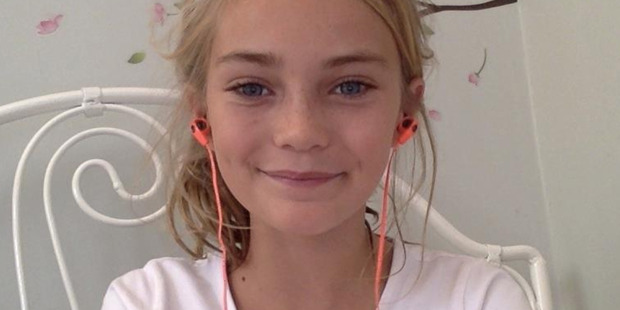 The family of a girl killed in a crash with two other people say the tourist accused of causing the carnage is as much a victim as those who died.
Abigail Hone, 12, was killed alongside her friend Ella Summerfield, 12, and Ella's mum Sally, 49, in a crash at Rakaia, 67km southwest of Christchurch, on Saturday.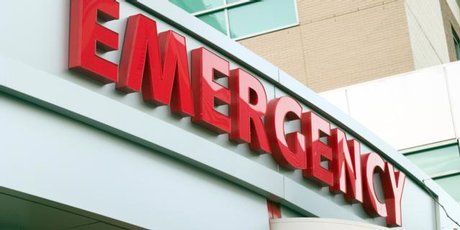 Mrs Summerfield's husband, Shane, who was driving, was seriously injured.
A 52-year-old Dutch man will appear in Christchurch District Court today charged with three counts of careless use of a vehicle causing death and one charge of careless use of a vehicle causing injury.
Yesterday, Abi Hone's family offered an olive branch to the man.
"They certainly feel for him and what he's going through," Hone family spokesman Darren Wright said of Abi's parents, Lucy and Trevor. "At the end of the day we've all had lapses of judgment. Unfortunately this one had tragic consequences."
The Hones thought the tourist was "just as much a victim" in what happened in an area where the roads were narrow and the crossroad intersections difficult.
Wright told TV One's Breakfast programme that the Sumner community was trying to support the Hone and Summerfield families.
"We're certainly doing everything we can to wrap our arms around them and try to help them get through this," he said.
"The community is hurting... We've got to support everybody."
Ella's older brother Sam and Abi's two older brothers were said to be devastated at losing their "beautiful little sisters", Mr Wright said.
Mr Wright said the Hone family has always been central to the Sumner community
Mr Wright said Abi's father Trevor had recently supplied building material and workers to build a skate ramp in Sumner free of charge recently.
Lucy Hone had played a role in Sumner's recovery from the Christchurch Earthquake by building community spirit, Mr Wright said.
"They're a core part of our community," he said.
Breakfast host Rawdon Christie is a friend of the Hone family and had spoken to Abi's parents Trevor and Lucy yesterday.
He said Mr Hone had told him two families had been devastated by the crash, his family and the Summerfield's, but he feels no anger to the Dutch driver.
"He's not angry at the driver, he doesn't blame the driver, he says that doesn't help anyone.
"He doesn't want a third family ruined to the same extent."
Mr Wright said the Ministry of Education will have trauma teams in the schools that Abi and Ella went to to support the students.
No funerals have been finalised.
Wyn Mossman, a co-director with Mr Summerfield of Ferrymead Dental Clinic, said Mrs Summerfield, Ella and Abi had had a lot to live for.
"They're just gorgeous people from great families who got involved thoroughly with the community."
Mr Summerfield is in a serious but stable condition in Christchurch Hospital. It is understood he is conscious and aware of what happened.
The crash, and another fatality involving a tourist this Queen's Birthday long weekend, has ignited debate on whether foreigners should be better educated before they are allowed on New Zealand roads.
Prime Minister John Key, also the Tourism Minister, said he did not believe changes were needed to current laws or testing requirements.
"If you look at the accident rate of tourists who come and drive in New Zealand versus New Zealanders themselves, it's pretty consistent."
Dog and Lemon car review editor Clive Matthew-Wilson, a road safety campaigner, called for a ban on travellers from renting cars until they had passed an online driving test.
Fewer than 2 per cent of fatal crashes involve foreign drivers and Assistant Commissioner of road policing Dave Cliff pointed to several initiatives in place to make sure tourists were educated on road rules.
"There's an awful lot of information for people. You can lead a horse to water but you can't make it drink."
He said police were "hugely disappointed" at this weekend's road toll, particularly after a high-profile "make it to Monday" safety campaign.
The official holiday period, which began at 4pm on Friday, ended at 6am today. Last night the toll stood at five. Last year no one died on the roads in the same period.
Car crash driver had no licence
An unlicensed foreign driver slammed into this house in South Auckland yesterday , the latest crash attributed to people unfamiliar with New Zealand roads.
Police said the car slammed through a fence and into a house in Pigeon Mountain Rd, Half Moon Bay about 10.30am. The driver, reportedly a 16-year-old Asian girl, escaped with minor injuries. The teen was living in Auckland but did not have a Kiwi licence, according to 3News.
- APNZ