Samoan rugby legend Brian Lima has been found guilty of charges relating to a public attack on his ex-wife.
The 42-year-old - a popular former captain of Manu Samoa - appeared in the island nation's Supreme Court late last week.
He was found guilty of three charges: causing grievous bodily harm, being armed with a dangerous weapon and using threatening words. Two other charges were dismissed.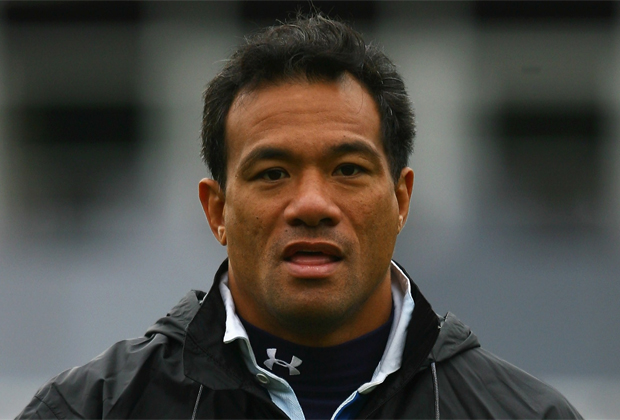 Brian Lima.
Lima stared straight ahead as the verdict was read out on Friday, the Samoa Observer reported.
Supreme Court Judge Ida Malosi said Lima had been armed with a beer bottle during a confrontation with his former wife, Lemalu Sina Retzlaff, outside a nightclub in Apia last December.
Lima hit Ms Retzlaff and threw the bottle at her male companion.
Addressing members of the public on the street, Lima then made the threat: "The person who touches me will die," Justice Malosi told the court.
Ms Retzlaff, who had been separated from Lima for almost two years when the attack happened, was left with a battered, bruised face and black eyes. The pair have three sons together.
After the attack, Ms Retzlaff took out a protection order against her former husband and spoke out about the incident to the local newspaper, the Samoa Observer, which also ran a photo of her badly bruised face.
"I should have gotten a protection order earlier and I learned that the hard way," she said.
"My face is saying you should have gotten a protection order ... I thought it would have angered him. It was the eggshell approach - I thought 'anything to keep the peace'."
Lima - who had been Manu Samoa's defence coach - apologised to the island nation's rugby union and resigned from all active roles in early January.
He has long been a favourite son of Samoa, as well as an international rugby hero. Nicknamed "the chiropractor" for his severe tackles, he has played in five Rugby World Cup tournaments.
He will be sentenced on June 20.