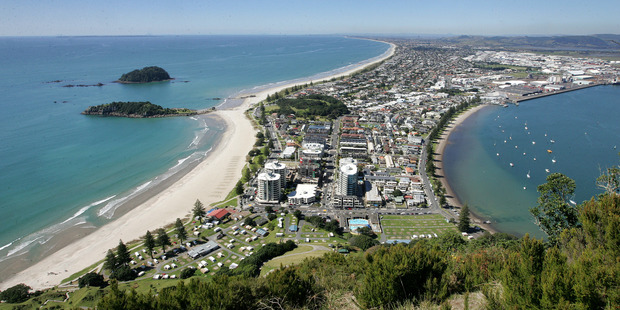 Police and coastguard staff say two tourists who took a drunken early morning harbour swim from Tauranga to Mt Maunganui are lucky to be alive.
The pair told police they took the dangerous dip fully clothed about 4am yesterday because they thought they were being followed.
But their antics didn't impress police or coastguard staff who launched a costly search operation involving nearly 20 people, four patrol cars and two boats.
Senior Sergeant Chris Summerville said the search started after one of the two German men returned to shore as they tried to swim the harbour after entering the water from underneath the Takitimu Drive bridge.
The man called police, who then alerted coastguard and search and rescue.
Mr Summerville said seven staff in four patrol cars were involved in the search including the acting sergeant and another staff member who had returned to work to co-ordinate the search despite having just completed a double shift.
Two Tauranga Coastguard vessels were also launched while Ports of Tauranga staff were also advised to keep an eye out for the man.
The Herald understands the man who crossed the harbour was found walking along Hewletts Rd about 5.10am wet and cold having swum at least 400 metres.
He was taken back to Tauranga police station with his friend where the pair were checked by a police doctor and given a dressing down.
It's unclear what the drunken antics had cost police in dollar figures but came at a time when staff numbers were stretched. Mr Summerville said their excuse that they were being followed held "no credence" when they were later questioned.
"But they're not being charged with anything, what they did was very irresponsible but it wasn't criminal.
"By all accounts they were still a bit jovial about it but our sergeant gave them the pedigree a bit - a lot of this stuff usually comes back to being intoxicated."
Tauranga volunteer coastguard duty officer Calvern Sing said he was amazed one of the men managed to swim in the freezing waters as the tide was going out, drunk and with all his clothes on.
"He went from Tauranga over to the Mount ... it would have been at least 400 to 500 metres, cold, with clothes on and a belly full of booze - he was a lucky, lucky boy."