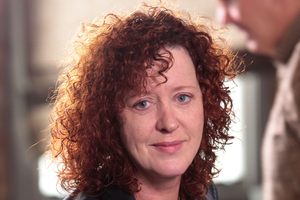 Broadcaster and former Alliance MP Pam Corkery is back working with erstwhile Parliamentary colleague Laila Harre as the new Internet Party leader's press secretary.
Internet Party spokesman John Mitchell confirmed the appointment this afternoon.
Ms Corkery outed herself as an admirer of party founder Kim Dotcom in the Herald two months ago when said that if or his party were "part of a king-making triumvirate in September" including Mana's Hone Harawira and Green Co-leader Russel Norman, "I will run around the neighbourhood waving my undies in the air".
Along with Ms Harre who was announced as Internet Party leader yesterday, Ms Corkery was elected to Parliament as an Alliance MP in 1996, but served just one term.
In recent years she has worked as a radio host on NewstalkZB.