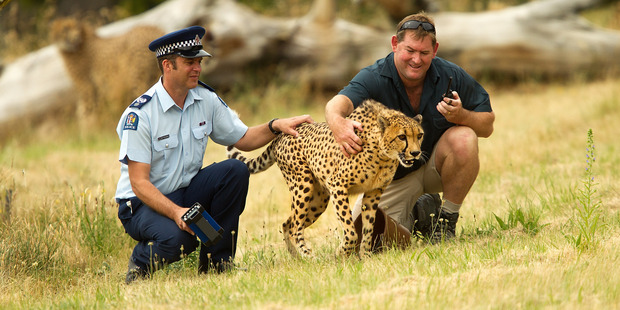 A cheetah that was being transported to Wellington Zoo from Christchurch has died.
Two 5-year-old male cheetahs Shomari and Cango were being moved from Orana Wildlife Park in Christchurch to Wellington Zoo yesterday.
They arrived in Wellington overnight but Shomari was unconscious on arrival, zoo spokeswoman Megan Sellars said.
"Cango is fine, and he will be put in to the exhibit today."
Ms Sellars said a staff meeting was expected to be held this morning where the vets who had worked on Shomari would give a full briefing on what happened, and more details would be available then.
Meanwhile, the zoo is working to find out how a child on a school trip to Wellington Zoo entered a secure area of the tiger enclosure last week.
Ms Sellars said an investigation was underway in to how the primary school aged child got inside an area that is used by keepers to hand-feed Rokan the tiger.
"We don't know how the incident occurred and an investigation is underway," Ms Sellars said.
"It is definitely being taken seriously."
The child was part of a group of children and adults in the visitor viewing area when he or she somehow got in to the secure area.
Rokan had come towards the child who was behind a fence, giving the child a fright, Ms Sellars said.
Watch: Cheetah cubs fight for life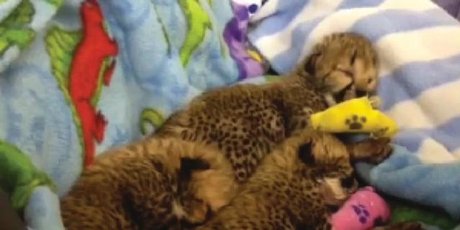 "We've heard that they had a fright, but we haven't talked to the child or the family."
Ms Sellars said that an interview with the child wouldn't be part of the investigation.
She said there were no early indicators to suggest a cause for the incident.
- APNZ