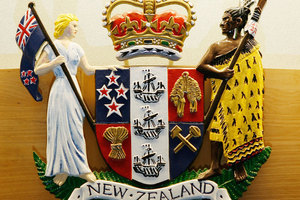 An elderly grandmother who "bumbled" along trying to run an English language school on stolen funds has been sentenced to home detention.
Mieko Cains, 70, was also fined and ordered to do community work, when she appeared at the Wellington District Court today.
She and the school, the Wellington Institute of Studies, were charged with numerous charges of theft by a person in a special relationship relating to about $230,000.
About $125,000 has not been recovered.
The grandmother of seven ran the private school for foreign students, who were mainly from Japan, her lawyer Kevin Smith said.
She was supposed to pay fees paid by the students into an export education levy, held by a public trustee, which would pay the money back to the school in increments for expenses.
Cains failed to pay that trustee money from dozens of students.
The trustee was to hold sufficient money to ensure that if a student left, there would be enough money to pay a refund.
"She is an elderly woman bumbling along in a predicament," Mr Smith said.
"In her bumbling operation of the business, neither she nor her husband took a wage."
She was "robbing Peter to pay Paul", he said.
Cains used the money to pay teachers and the school's costs, with the intention of paying the money back, he said.
She pleaded early to the charges and offered to pay reparation of $40 per week from her pension, but Mr Smith noted at that rate, it would take more than 60 years to repay the full amount.
The small woman stood in the dock mostly with her head bowed and eyes closed during the hearing. Mr Smith said she was remorseful and very ashamed of her actions.
Crown prosecutor Matthew Ferrier said the offending had damaged New Zealand's international education reputation.
There were also 93 students affected who did not gain the qualification they were studying for.
They received a refund, but many returned to their homeland unable to enter another course to gain the qualification, Mr Ferrier said.
While the company was not yet in liquidation, it had no assets and any fee imposed could put it into liquidation, he said.
Judge Ian Mill said because the money should have been held in a trust, it never belonged to the company and should not have been used by it.
An audit of the school showed Cains had falsely reported how many students were enrolled in the school.
He fined the school $20,000.
Cains was sentenced to eight months home detention, 200 hours community work and ordered to pay reparation of $10,000 at $40 per week.
- APNZ