Commentators say it is unfair that motorists running light vehicles on diesel are likely to be hit the hardest.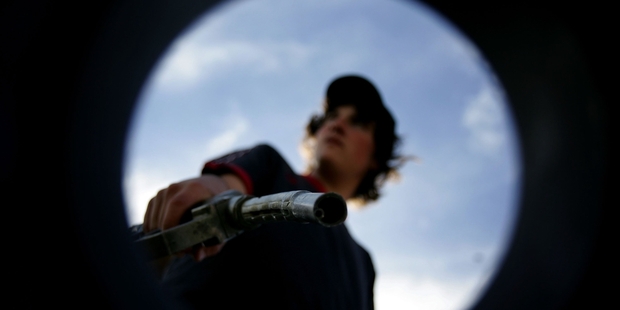 Motorists should brace themselves for petrol rising another three cents per litre, while drivers of light vehicles run on diesel will face about a 10 per cent rise in road user charges from July 1.
The increase is the second of three planned annual tax increases the Government announced in December 2012 to help fund roads and public transport, but motoring commentators say drivers of smaller diesel vehicles are being taxed too much.
Motorists of petrol vehicles will pay about $35 more for every 10,000km, while the road user charge for a diesel car will go up $50 for 10,000km or half a cent more per kilometre. The first increase took effect on July 1, 2013, the next is planned for this July and the final increase is set for July 1, 2015. The average motorist travels between 10,000km and 15,000km a year.
However, the increase could be buffered by a reduction in the cost of private vehicle registration after ACC Minister Judith Collins signalled this month levy cuts of $480 million for 2015/16.
Under the proposed changes, the cost of re-licensing a petrol car could drop from $287 to $160 a year and relicensing a diesel vehicle could drop from $430 to $300.
Meanwhile, major petrol station chains BP and Z confirmed the government-imposed 3c increase would be directly passed on to motorists from July. BP spokesman Jonty Mills said the company last year absorbed the additional 45c in tax on top of the 3c rise, but was yet to decide its position this year.
The Automobile Association of New Zealand petrol watch spokesman Mark Stockdale said that while the tax increase to running petrol and diesel cars was not unexpected, the 10 per cent increase in road user charges for small diesel vehicles was far higher compared to the petrol tax rise.
"So the AA's view is it should only be going up $2.50 per 1000kms instead of $5," Mr Stockdale said. In comparison, diesel-operated heavy vehicles faced between a 2 per cent and 6 per cent increase.
Consumer advocate Clive Matthew-Wilson from the Dog & Lemon Guide said it was grossly unfair to the owners of smaller vehicles.
"It's completely the wrong way round. The road user charges for 40-tonne-plus trucks should be increased to cover the full cost of them being on the road."
A Ministry of Transport spokesperson said the increases for light vehicles were higher than heavy vehicles because the cost allocation model indicated the rates for light vehicles were substantially lower than that needed for cost recovery.
It's a tough road for business
Brett Davy will be paying $16 a month more when road user charges for small diesel vehicles go up by about 10 per cent from July 1.
Mr Davy, who runs Bathroom Systems in West Auckland and has a fleet of four diesel vans, said the tax increase meant he would pay $195 a month for 3300km in road user charges, instead of the $179 he now pays.
This is on top of the $1600 a month he pays for diesel fuel for the vans.
But even with the increase, Mr Davy said, diesel vehicles were still the cheaper option - he estimated he would be paying twice the amount if he ran petrol-powered vans.
But he believed the tax unfairly penalised smaller diesel vehicles compared with larger trucks, which he said did more damage to roads and faced only a two to six per cent increase in road user charges.
With his workers also talking about pay increases, the only way he would be able to manage was to pass the cost on to customers.
"The cost of compliance these days is getting high - everything is getting high, nothing goes down - so it just means we will have to add it to our quotes."
• How are higher petrol prices affecting the car we buy? Find out here: tinyurl.com/nzhgasguzzlers