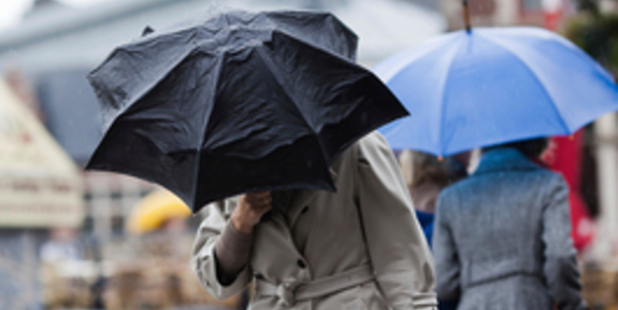 are you being affected by the terrible weather? Contact the Herald with your stories and photos here.
About 4500 properties across the lower North Island have lost power due to the severe weather this weekend, and gale-force winds are expected to continue this evening.
Powerco Acting Network Operations Manager Dean Stevenson said 400 customers remained without power in Tararua and Wairarapa.
Field crews are working to restore power in a safe and timely manner, he said.
"We are expecting supply to be restored to the majority of customers by tonight. However, severe weather is forecast later today, so there could be more power cuts."
He said strong winds had made it too dangerous for field staff to work on parts of the network in Tararua yesterday.
Remote areas in Wairarapa were proving difficult to access today, delaying restoration efforts for a small number of customers.
"These properties face having no power overnight. We're doing all we can to restore supply, and additional crews are helping repair the network damage."
He warned there had been several incidents of power lines falling to the ground.
MetService meteorologist Elke Louw said winds gusting up to 120km/h could be expected today in Wellington, Wairarapa and Hawke's Bay south of Napier.
Meanwhile, a significant cold outbreak advisory has been issued for Dunedin, Southland and Clutha and heavy snow is expected to fall, she said.
Power has been restored to Outram, Otago this morning after residents were left in the cold and dark overnight following an outage in the township caused by yesterday's wild weather.
While many areas in the south experienced outages yesterday, Outram and Waldronville were among the hardest hit.
Clutha and Dunedin will have snowfall to 200 metres and 300 metres today, while in Southland snow could fall to sea level.
Along with the snow fall, gale force winds are expected in the south.
"With that cold air and the strong winds there's going to be quite a serious wind-chill factor," Ms Louw said.
The severe weather will be felt in the West Coast, where a heavy rain warning has been issued.
"This could have a serious affect on rivers in the Westland ranges north of Haast Pass," she said.
MetService urged people to take care around rivers that could rapidly rise with the heavy rain.
Watch: Car 'airborne' after hitting fallen tree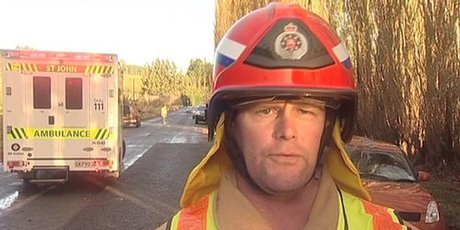 Weather forecast for main centres:
* Auckland: A few showers can be overnight. Westerly winds turn southerly, bringing cool winds and a crisp high of 17C tomorrow
* Hamilton: Westerlies turn fresh southwesterlies overnight and tomorrow, bringing a chance of showers tomorrow morning and a high of 15C.
* Wellington: Severe and gusty northwesterlies will ease overnight and turn fresh southwesterlies with a high 14C tomorrow.
* Christchurch: Northwesterly gales and rain continue overnight but winds turn southwesterly and rain will ease after morning showers. Snow in the high country. Winds will be strong and cold tomorrow, with a high of 8C.
* Dunedin: Sleety showers and gales expected through the night and into tomorrow. Gusts of up to 120km/h and rain expected tomorrow. Snow to 300m overnight. High of 7C tomorrow.
- APNZ