He ran Ponzi scheme affecting 190 people while she abused trust and stole from firm.
A brother and sister face prison for stealing millions of dollars in separate fraud cases in New Zealand and the United States.
Auckland woman Sushila Devi Mosese admitted stealing $4.4 million from her employer Mainfreight but her sentencing hearing scheduled for yesterday was postponed until July.
The Weekend Herald can reveal that Mosese's brother, Vincent Thakur Singh, has pleaded guilty to a $23 million fraud case investigated by the FBI. Nearly $1 million of the money he stole in the Ponzi scheme, which targeted nearly 200 Fijian Indians in California, was "invested" through his sister in a New Zealand film featuring Shortland St actors and a Bollywood starlet.
Court documents filed in the United States show Singh spent $1 million of investors' funds on Love Has No Language which screened in cinemas around New Zealand in 2008.
The romantic comedy featured Shortland St actor Ben Mitchell and Bollywood star Celina Jaitley in the lead roles and was produced by Pan Pacific Pictures, owned by Mosese.
A press release announcing the signing of Jaitley quotes Mosese as the movie's producer, using another name of Sue Moses, and Singh as the executive producer.
"It is our intention to incorporate the diversity of New Zealand's cultures into the film and present to the global audience what New Zealand is all about," Mosese is quoted as saying.
However, Michael Burkart, acting on behalf of creditors of Vincent Singh's bankrupt company in the United States, said he would seek to recover the missing money from Mosese.
The 45-year-old Singh has been in custody since 2010 because he was considered a flight risk with his links to New Zealand.
According to court documents, Singh committed investment fraud through his company Perfect Financial Group which totalled US$20 million.
He told 190 investors, mainly from the Fijian Indian community, that he was using their money for third-party lending with interest rates of up to 80 per cent.
In fact, Singh gambled US$12 million, withdrew US$2 million in cash, invested US$1 million in the film project and spent a further $1 million on other business ventures.
Singh also used millions of dollars of investor money to pay other victims in a Ponzi scheme to give Perfect Financial the false appearance of success.
He will be sentenced next month and faces up to 25 years in prison.
His older sister, Sushila Devi Mosese, is in custody and will be sentenced in July after the 51-year-old had earlier pleaded guilty to eight charges of dishonestly using a document to obtain nearly $4.5 million from Mainfreight dating back to 2006.
Mosese was a trusted "household name" in Mainfreight, according to one source at the transport and logistics company, and had worked there since 1988.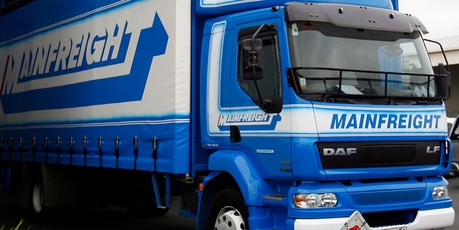 She worked as a credit controller, the person in charge of collecting outstanding invoices, and court documents released to the Weekend Herald show Mosese deposited cheques for payment into a bank account with a similar name to her employer.
She had taken control of an ANZ bank account assigned to a social club under the name of Daily Freight Ltd - with no association to Daily Freight (1994) Ltd which is a subsidiary of Mainfreight.
"Hundreds and hundreds" of cheques were deposited into the account she controlled, from which she withdrew cash - up to $850,000 in one year.
Despite stealing nearly $4.5 million over eight years, Mosese has few assets in New Zealand to show for her fraud.
She owns several fashion boutique stores and a beauty salon in Manukau and describes herself as a "successful business entrepreneur", a "philanthropic humanitarian" and a "deeply spiritual woman who is in tune with the universe" on her blog.
Well known within the Fijian-Indian community, Mosese lives in modest mortgaged home in Otahuhu while a late model BMW and Holden ute parked in the driveway of the three-bedroom property are financed.
Investigators have struggled to find assets to repay the theft, although Daily Freight Ltd has launched a civil action to claw back its losses.
One source said she travelled overseas frequently, particularly to visit Vincent Singh in the United States, and had a large collection of jewellery.
Mosese was fired in August after the fraud was uncovered during an internal examination of the freight forwarding business.
Court documents show Mosese assumed control of the Daily Freight bank account in July 1996, although the criminal charges laid against her date back only to 2006.