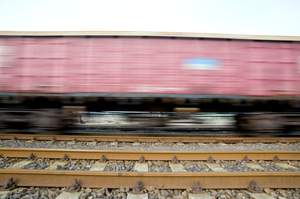 Two people killed when their car collided with a train at a level crossing near Reefton were husband and wife.
The accident occurred about 1pm at Landing Creek Road at Rotokohu, north-east of Reefton, police say.
"Serious crash investigators are at the scene working to determine the cause of the crash," police said.
A KiwiRail spokeswoman said the accident involved a car and 24-wagon empty coal train on a level crossing protected by give way and other rail crossing signs. The crossing did not have barriers or lights.
It was the first collision there in the past decade.
"KiwiRail's thoughts are with the family and those affected in this event. This is always a very distressing time for our train drivers and staff."
The train driver would be relieved of their duties for three days and offered counselling, the spokeswoman said.
St John Ambulance communications advisor Ian Henderson said a St John crew and a medical emergency responder were called out about 1pm.
The NZCC rescue helicopter was also called, but was turned back when the couple in the car were reported dead, Mr Henderson said.
In January, a Reefton dairy farmer was critically injured when a 2000-tonne train collided with her ute at a level crossing on nearby Swamp Creek Road near Inangahua. Jane Sluys, 56, died nines days later in hospital.
The crossing had been protected by stop signs but did not have barriers or flashing lights.
Following today's accident, the national rail safety charity urged drivers to take extra care around level crossings.
"This is an absolute tragedy, and a timely reminder for all motorists in New Zealand to take care around level crossings and to always ensure the railway lines are clear of trains before crossing the tracks," TrackSAFE NZ foundation manager Megan Drayton said.
"People must look both ways up and down the tracks to check the railway lines are clear, wait for any approaching train to pass before crossing and where there is more than one track, look again for trains coming in the opposite direction."
- additional reporting: Greymouth Star
- APNZ