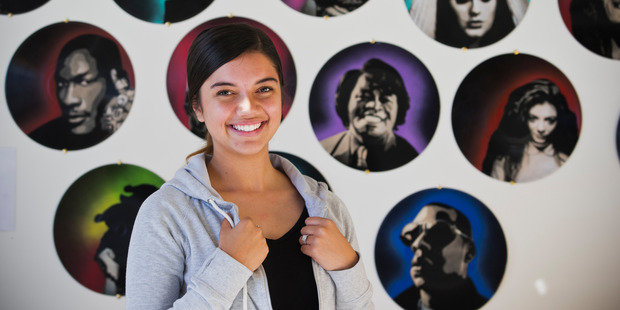 Google now beats talking to friends for young Kiwis with emotional or health problems, a survey has found.
The Colmar Brunton national survey of 403 people aged 16 to 24 found that 64 per cent of young people said Google or other websites were the most common places their peers would go to "access information about sex, drugs, alcohol, depression, stress, health, etc".
Talking to friends came a distant second on 46 per cent.
"Our generation believes that the internet has all the answers," said 19-year-old Stevie Davis-Tana, an AUT student who serves on Waitemata District Health Board's youth advisory group.
"We believe that Google has all the answers to our beings, to everything that we need, and I think, as hard as it is to believe that young people would ask questions that you should be asking of a human being, they don't."
The 'State of the Generation' survey was commissioned by Youthline to prepare for its launch in July of a new Youthonline website called 'Yo!' The site will offer counselling by web chat or video and provide a social media space for young people to help each other from their own experiences.
Ms Davis-Tana said young people preferred to use the web because it was anonymous.
"I think young people use the internet for information about mental health because of the stigma that is around mental health, kind of embarrassment or shame, and because there is pressure to be strong, to suck it up, to harden up," she said. "They can put something into Google and no one will ever know they are feeling this way. It's a secret between you and your phone, or you and your computer."
The online survey of Colmar Brunton's 'You Say' youth panel offered young people a list of 24 health and social issues and asked which were "the biggest issues facing young people today".
Alcohol easily topped the list with 19 per cent, followed by 'being accepted' (12 per cent), bullying (11 per cent), self-esteem (10 per cent) and drugs (8 per cent). Ms Davis-Tana said alcohol was "a very dominant topic in the media, even on social media, and in our lives, so it's something easy for youth to talk about".
However, when asked about a difficult time that they had been through personally, alcohol came only 12th on the list at 9 per cent. The top issues in young people's actual lives were stress (32 per cent), self-esteem and relationships (both 28 per cent), confidence (25 per cent) and family (22 per cent).
Sex rated 14 per cent, bullying and peer pressure both 13 per cent, suicide 11 per cent and drugs 7 per cent.
"Things like self-esteem, suicide, peer pressure ... are almost like taboo topics," Ms Davis-Tana said.
Youthline's annual street appeal is this Friday, May 23.
Cyber-age help
How do young people access information about sex, drugs, alcohol, depression, stress, health, etc?
• Google & other websites - 64 per cent
• Talking to friends - 46 per cent
• TV shows - 15 per cent
• Magazines - 11 per cent
• Talking to a family member - 5 per cent
• Talking to their doctor - 3 per cent
Source: Colmar Brunton survey, 403 people aged 16-24.