Bursting out the stairwell door, firefighter Brent Austin proves his fitness as he races to the 51st floor of Auckland's Sky Tower in just over 10 minutes.
The feat secured him a place in the top 10, as 700 firefighters competed to take the top spot in the challenge, organised to raise money for Leukaemia and Blood Cancer New Zealand.
Firefighters from across the country _ and some from Australia and the United States - took up the Sky Tower Stair Challenge in a bid to raise $1 million for the charity.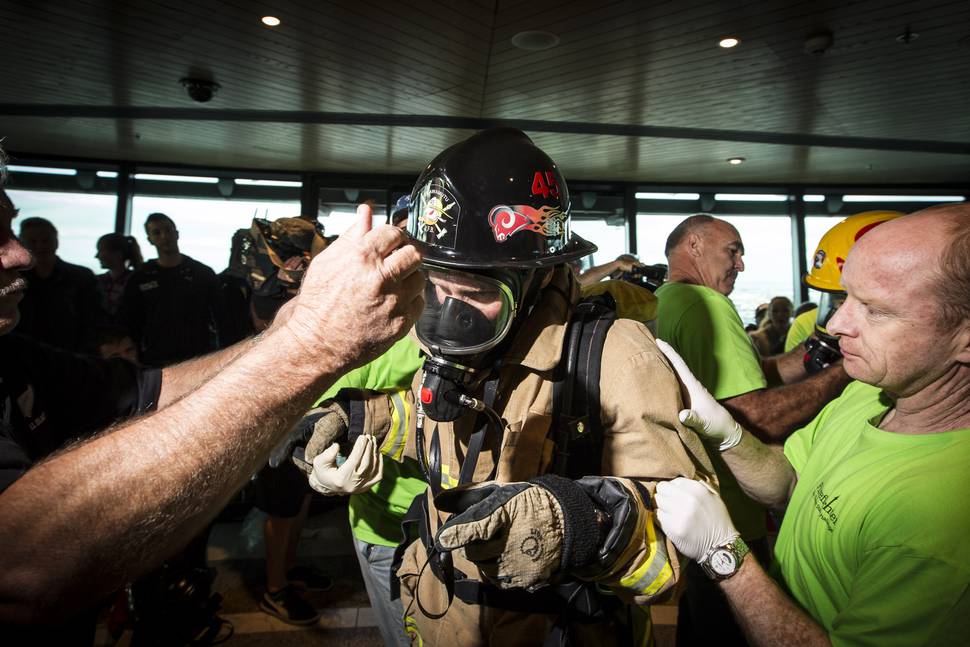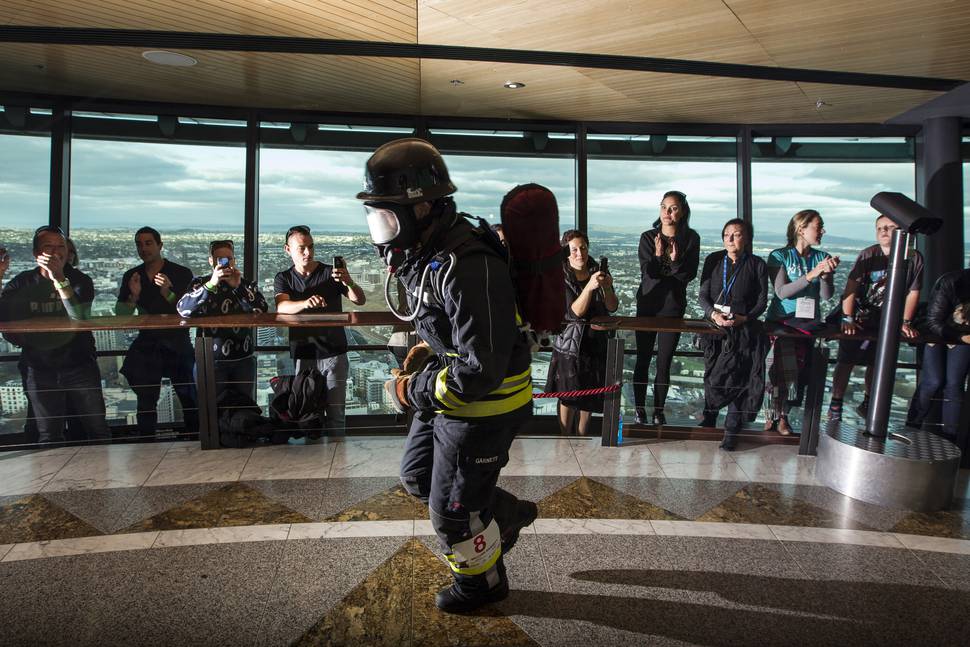 Loaded up with 25kg of equipment and breathing apparatus, the firefighters raced up 1103 stairs of the skyscraper.
More than 180 New Zealand brigades and stations competed this year, the ninth year of the challenge.
Brent, from Airport Rescue Fire Hamilton, has so far placed 10th in the competition, with his time of 10 minutes 27 seconds.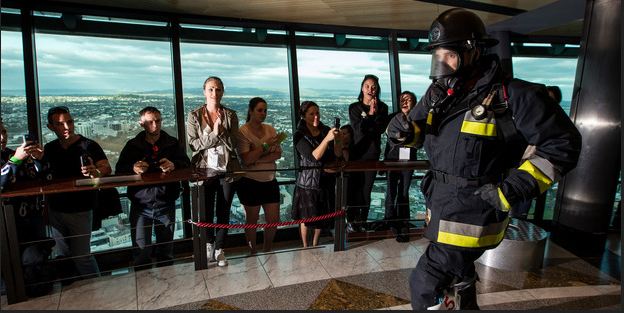 Firefighter number 5, Brent, approaches the finish line
Top place looks likely to be claimed by John Harrison, from Otara Fire Station, who managed to run the staircase in just 8 minutes 36 seconds.
The top women's prize is set to be taken by Gabbie Ernst, from Frankton Volunteer Fire Brigade, who came in at 14 minutes 29 seconds.
A few more firefighters are still to race this afternoon, with final figures to come later.
The total amount of money raised was still being calculated, organisers said, but it sat at almost $560,000 on Monday.
********
The challenge by numbers:
- 700 firefighters
- 51 flights of stairs in the Firefighters Sky Tower Challenge
- 1103 individual steps
- 181 participating brigades and stations